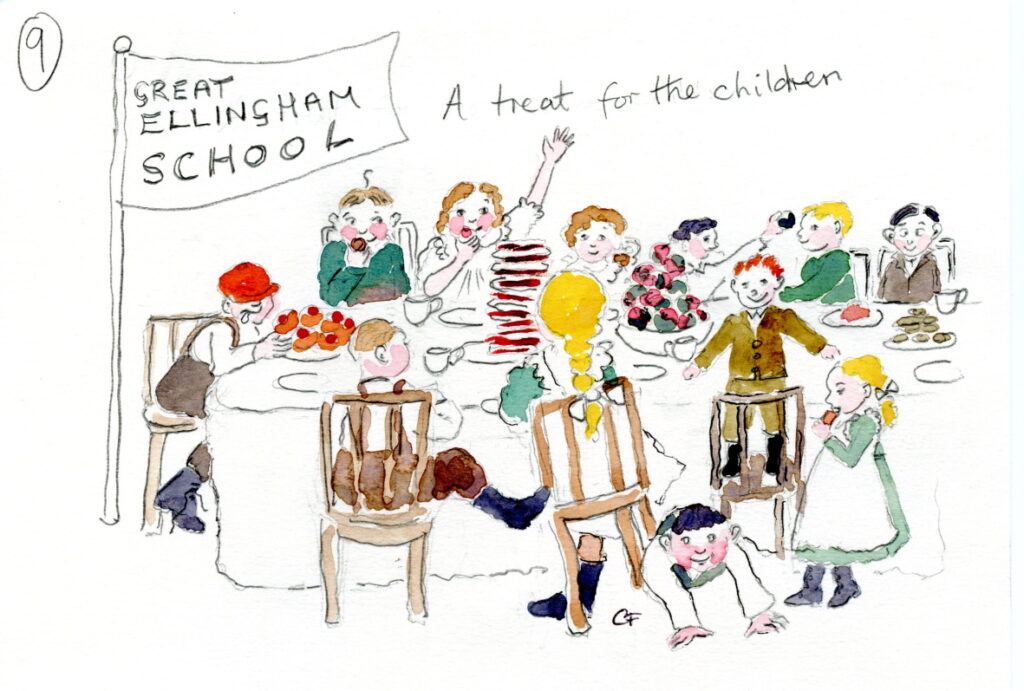 The school children of the village of Great Ellingham would be treated to a tea during the summer of 1903, paid for by the surplus from the Coronation Committee funds.
The Norwich Mercury of 23 August 1902 reported that a final meeting of the Coronation Committee of Great Ellingham was held the previous Friday at the Board Schools.
The Chairman, the Reverend H Parker reported that the total subscriptions amounted to £54 11s 11d with a total expenditure of £51 6s 4d. This left a balance in hand of £3 5s 7d which would be "devoted to a tea for the school children of the parish next summer".
See also An Early Start for the Bell-Ringers of Great Ellingham
Source:
Norwich Mercury 23rd August, 1902