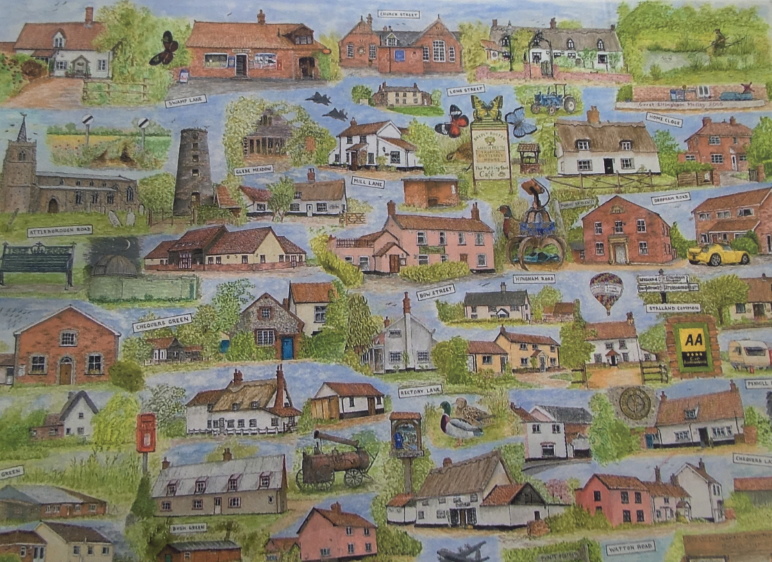 Extract from Painting by B Aldous 2003. Courtesy of Angela Crocker
One-Place Study of Great Ellingham
I guess that you've come across my website as either you have an interest in the village of Great Ellingham, or your ancestors came from the village in days gone by.
My aim is to research some of the families living in Great Ellingham (primarily in the 18th and 19th centuries), and to find out how the events of the times affected the village and/or the inhabitants.
I can easily get side tracked when researching, and you may find a blog about something else – although it would generally have a connection to the village.
Since the launch in July 2019, the website has grown from a few blogs and images to over 400 stories. I aim to publish at least one new blog every month (time and material permitting!). There are house histories, stories about some of the individuals and families who once lived in the village, a few tales, and general stories about village life.
The Gallery now includes images relating to some of the surrounding villages and towns, as well as photographs of some of the amazing archaeological finds in Great Ellingham.
I am delighted that Christine Fuller, a local artist, has provided wonderful illustrations for some of the stories. These illustrations certainly bring some of the village characters to life!
I hope you will find my One-Place Study website interesting. With new blogs being frequently added, do check back now and again to see what's new.
Last July, I was delighted to hold a local history exhibition in St James's Church as part of the Great Ellingham Teddy Bear Festival. I was pleased to meet so many lovely people who made it a great success. I am currently working on the history exhibition for this coming July!
If you have any interesting stories, memories, photographs or postcards which you are willing to share, or comments, please do get in touch with me via the Contact Page.
My One-Place Study is registered with the Society for One-Place Studies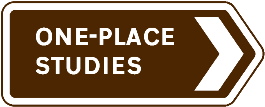 Heather Etteridge

Last updated March 2023