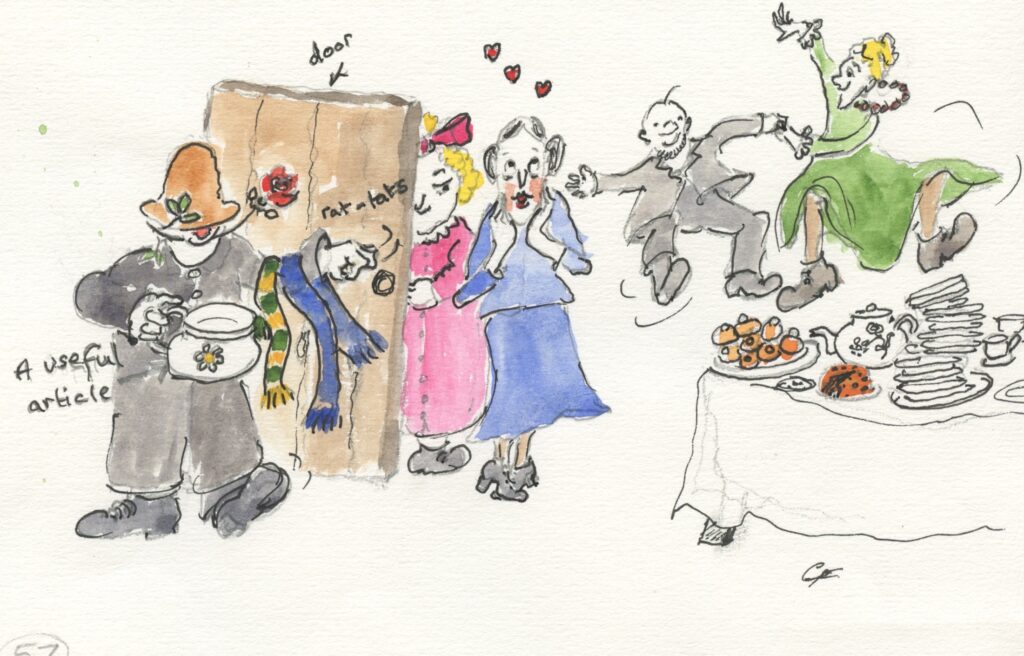 Illustration Christine Fuller
For many years, Sarah the wife of Benjamin Barnard, of The Hall, Great Ellingham, entertained members of the church choir and friends on or around Valentine's Day, the 14th February.
The Norfolk Chronicle of February 20th, 1875 reported of such an event organised by Mrs Benjamin Barnard at the Hall on February 11th. The guests were provided with a substantial tea with the evening "spent in a most happy and jovial manner, enlivened with songs."
Part of the entertainment were 'rat-tats' at the door with valentines' gifts which included church services, reference bibles and scarfs, which had been provided by Sarah Barnard.
Supper was provided for the guests at 10 o'clock. The choir and friends expressed their thanks to Mrs Barnard, who was only able to join the guests for a short time through failing health.
A report of a similar event appeared in the Norfolk News of February 17th, 1877. Mr and Mrs Barnard again invited the church choir "and a few select friends" to tea and supper at the Hall. Once again after tea, games and songs were part of the evening's entertainment with a succession of rat-tats at the door "announcing the arrival of valentines." The valentine gifts were said to comprise of "useful and ornamental articles".
You may also be interested to read "Death of the "Beloved Wife of Mr Benjamin Barnard of Great Ellingham Hall".
Sources:
Norfolk News February 17th, 1877
Norfolk Chronicle February 20th, 1875