In a separate blog, I have mentioned the existence of the Home Guard in Great Ellingham during World War 2.
What follows is another event which, Claude Lebbell (then a member of the village's Home Guard), recounted to his daughter some years later. It is in the words of Sue Fay:
My father, Claude Lebbell (then in his late twenties) and an older member of the Home Guard were on patrol in the village of Great Ellingham.

At this time, pavements did not exist on the B1077 (the main road), and although metalled, the road was rough with silt and and grit at the edges.
 
The two men walked towards the school from Church Street, with field 262 on their right.

As they progressed along an aeroplane was seen high overhead, and then the distinctive sound of a whistle.

The older man had served in France in WW1 and he knew that sound. He pushed Claude over, pushing his nose right into the dirt while dropping to the ground himself.

The bomb landed 75 yards away on this field.

It turned out to be an incendiary device and it burnt itself out. Luckily neither man was injured.

Sue Fay, January 2023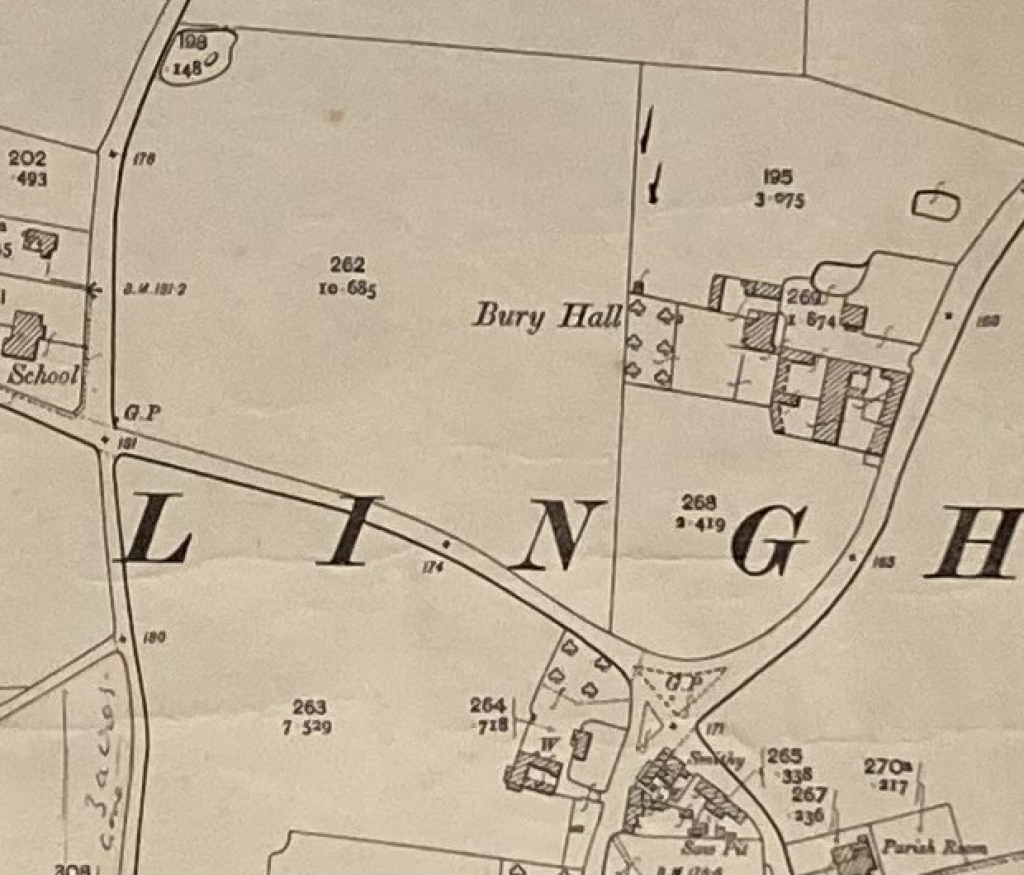 Extract from 1906 Ordnance Survey Map. Second Edition. Surveyed in 1881. Revised 1904.
The above extract from an Ordnance Survey Map shows the location of field numbered 262, as referred to in the above recollection.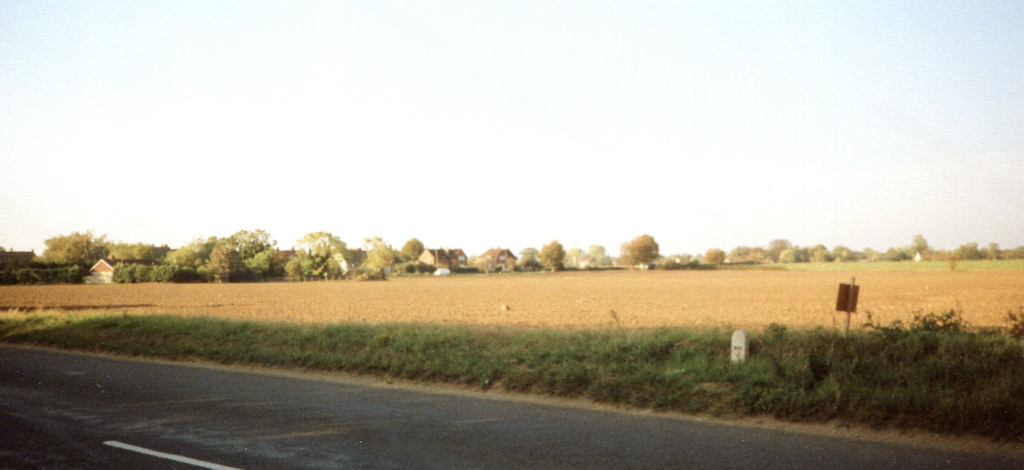 Photograph taken late 1990s from the B1077 looking north-west towards the Hingham Road over field 262 on the O.S. map
Source: Thanks to Sue Fay