Local Defence Volunteers to Home Guards
Some of us will remember the sit-com 'Dad's Army' which was based on the Home Guard in World War 2. Dad's Army was broadcast by the BBC from 1968 through to 1977.
The Home Guard consisted of local volunteers (usually men) who were generally above or below the age of conscription, as well as those unfit or ineligible (including those having a 'reserved occupation') for front line military service. The 'reserved occupations' included farming.
The Home Guard was initially called the Local Defence Volunteers (LDV). In a broadcast on the 14th May, 1940, the then Secretary of State for War, Anthony Eden, called for men between the ages of 17 and 65 to volunteer for the LDV. Just a couple of months later, with some 1.5 million volunteers, the LDV became the Home Guard.
Great Ellingham Volunteers
In the farming community of Great Ellingham, some 54 men volunteered to serve in the Home Guard. This was around 26% of the male population (aged over 16 – including the elderly). One such volunteer was Claude Lebbell.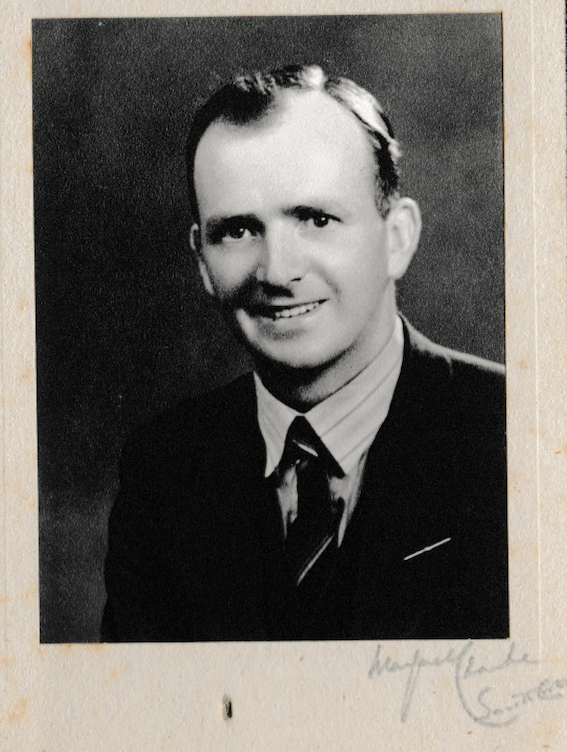 Claude T Lebbell. Photograph taken c.1948. Courtesy Sue Fay
Claude Lebbell
A son of William Robert Lebbell and his wife Lily (nèe Wigby), Claude was born in 1915 in Great Ellingham. This was, of course, during the period of the First World War.
At the outbreak of World War Two in 1939, Claude was 24 years old. His father was also in the Home Guard, as well as a Fire Warden. Claude's mother had volunteered for casualty service duties.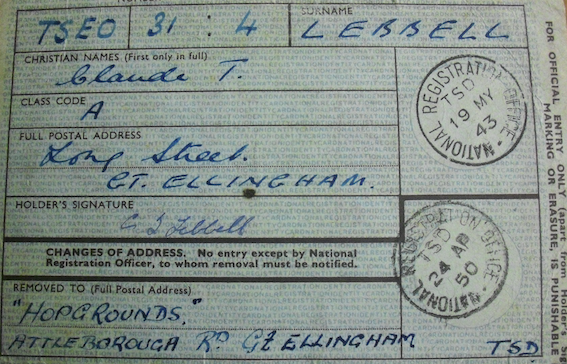 National Registration Identity Card. Claude T Lebbell. Courtesy Sue Fay
What follows is Claude's account of a true tale from the time, and recounted by his daughter:
The records exist showing that there were about 54 men in the Home Guard from Great Ellingham. In 1942 my father Claude Lebbell was one of them.

He was working with the family on the then rented Poplar Farm in Long Street.  The farm was a small mixed farm but it was mainly dairy.

As a farmer, and even though in his late 20's, my father Claude was in a reserved occupation, that is to say he was not conscripted to fight in the war.

However, he was used to handling a shotgun. Probably like many farming families at that time, individuals became use to handling shotguns from the age of 14-16 years, which were used to kill pests on the farm as well as help feed the family with rabbits, hares and pheasants etc.

When Claude became a Lance Corporal with the Home Guard, he was issued with a 'Tommy Gun' which is a light sub-machine gun.

Both German and Italian prisoners of war were held captive at the back of the old Wayland Hospital, on the Attleborough Road.  There were twice as many Germans as Italians. All were conscripted into the services by their respective countries, except one German who was a regular soldier.

The prisoners lived in huts or sheds, and kept neat vegetable garden plots which extended to the western boundary of the hospital.

Lots of the Ellingham men had been conscripted too. Accordingly, labour was in short supply so small working parties of prisoners were allowed into the village to help with the heavy farm work. These tasks included hedging and ditching, as both of these carried out by hand.

Claude would regularly guard the prisoners (with his gun) while they toiled, and he became familiar with them over time.

He said ''The Italians hated our weather and just wanted to go home to their families and vineyards''. Their farming methods were very different from our English ones, and Claude found he had little in common with them.

However, there was a complete contrast with the German prisoners.  "They were just glad to be out of the fighting''. Claude became close to a few of them.

One such German prisoner was Hans from the Ruhr area of Germany. Hans was in exactly the same position in Germany as Claude's family - struggling as a small renting dairy farmer.

Later at the end of the conflict Hans wanted Claude to go and see his little farm in Germany. However, this never materialised as travelling in the immediate post-war period was difficult and expensive.

One last point to mention: one regular army prisoner at the Wayland Hospital did escape. However the prisoner was captured in Kent because of the language difficulties. He was then sent to a more secure place.

Sue Fay. January 2023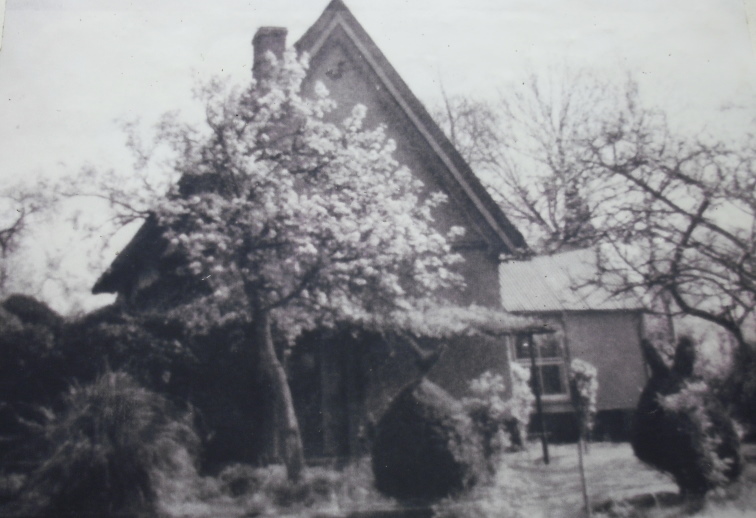 Poplar Farm, Long Street. Photograph taken at Springtime. Courtesy Susan Fay
Source:
Great Ellingham Invasion Committee Records 1942
Many thanks to Sue Fay