The Norfolk News of February 4th, 1871, reported on the case of Mary Taylor, a widow of Thorpe Hamlet.
Mary Taylor owned two cottages in Attleborough which were occupied by tenants, George Giles and William Holmes.
Mary was summoned to appear before the Magistrates by William Shepherd of Great Ellingham, the Inspector of Nuisances for the Attleborough District of the Wayland Union on a charge of allowing these cottages to be "in such a state to be injurious to health".
Mary Taylor was ordered to make the cottages safe and inhabitable within 21 days from the service of an order, and to pay costs amounting to £1 12s.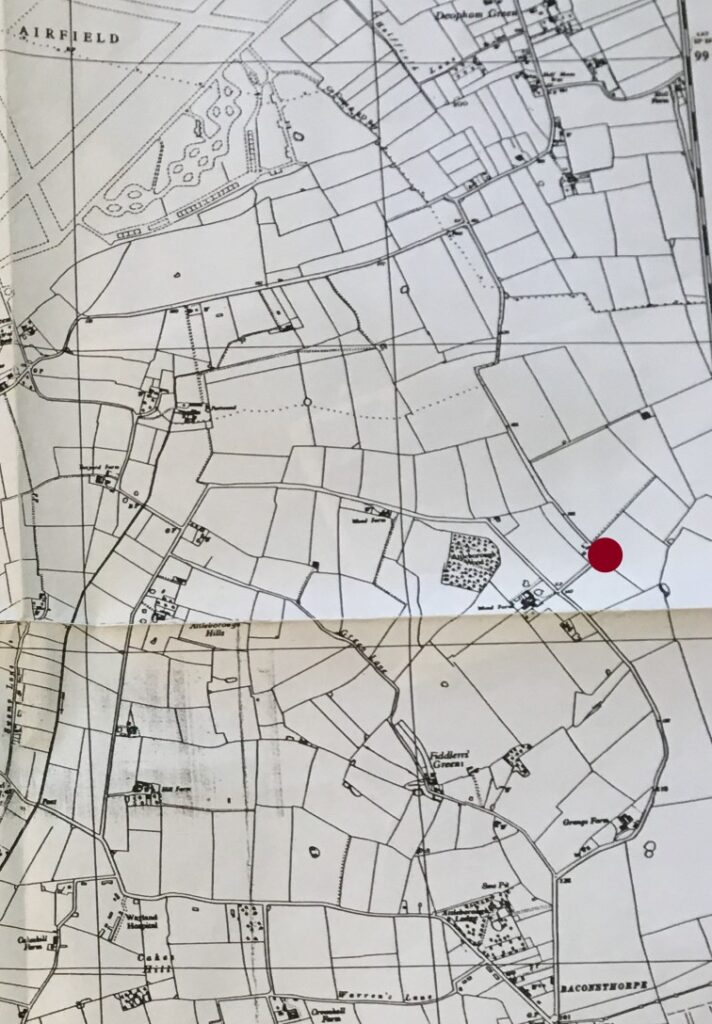 Extract from O.S. Map c.1945. Courtesy of Ray & Maureen Beales
The 1871 census captures neighbours William Holmes and George Giles living at Cock Robin, Deopham Road in Attleborough. The area known as Cock Robin is not far from Great Ellingham and is identified by a red dot on the above map.
43-year-old widower William Holmes, a journeyman tailor, is with his children, 10-year-old James and five-year-old Mary Ann. His neighbour, 78 year old George Giles, described as a "pauper", is with his 72 year old wife Mary.
Sources:
Norfolk News 4th February, 1871
1871 census RG10/1841/28