In the past, many families kept fowls for eggs and meat. Indeed, Great Ellingham also had several poultry dealers.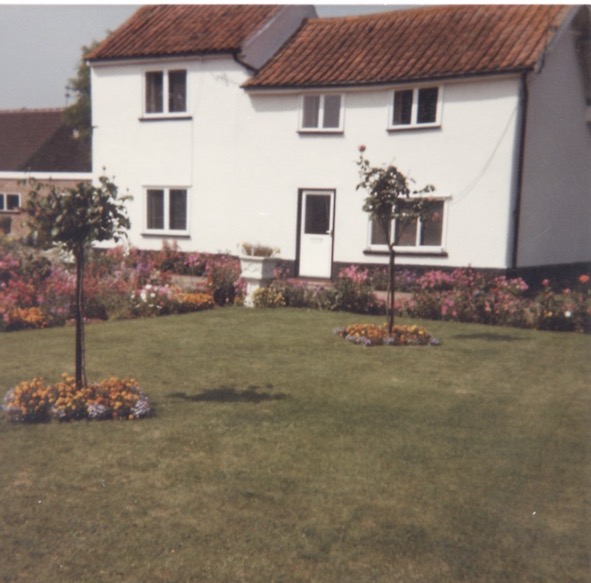 Southview, Long Street. Courtesy Alan Gardiner
Once the home of fowl dealer, John Clover
One such dealer was John Clover.
From at least 1891, Clover lived in Long Street. Certainly by 1901, he lived alone in a cottage towards the southern end of Long Street. This cottage later became known as 'Southview'.
Magistrates' Court
In July 1907, John Clover and his neighbour, Charles Halls, stood before the Magistrates at East Harling.
Clover alleged that on the 6th July, local man, George Anderson used threatening language towards him.
The circumstances of the case were given to the Magistrates.
John Clover saw the defendant, George Anderson, on the road opposite to his house (Long Street). Anderson told Clover that he had lost some of his fowls, and accused Clover of stealing them. Clover denied taking Anderson's fowls. In response, Anderson was alleged to have said "I'll lay wait for you, and do for you, if I get two years for it".
Anderson told the court that Clover was "always jeering at him about his going to prison". He denied threatening Clover but, apparently, told him if he "did not let him alone he would have a 'go' at him."
Charles Halls gave evidence to the court. However, the report published in the Eastern Daily Press on the 16 July, 1907, does not disclose Halls' evidence.
Nevertheless George Anderson's sister – referred to only as "Mrs Fox", told the court that "no threats were used; it was simply a neighbours' quarrel".
At the conclusion of the case, Anderson was bound over in the sum of £5 to keep the peace for six months. He was also to pay costs of 20 shillings. Failure to pay would result in Anderson spending 14 days in prison.
Given that George Anderson (also known as George Anderson Dunbar), was well-known to the magistrates, I wonder whether he managed to keep the peace for six months!
Sources:
1891 census RG1215/49/79
1901 census RG13/1867/78-79
1906 Auction Particulars & Conditions of Sale (copy)
Eastern Daily Press 16th July 1907. Viewed via The British Newspaper Archive