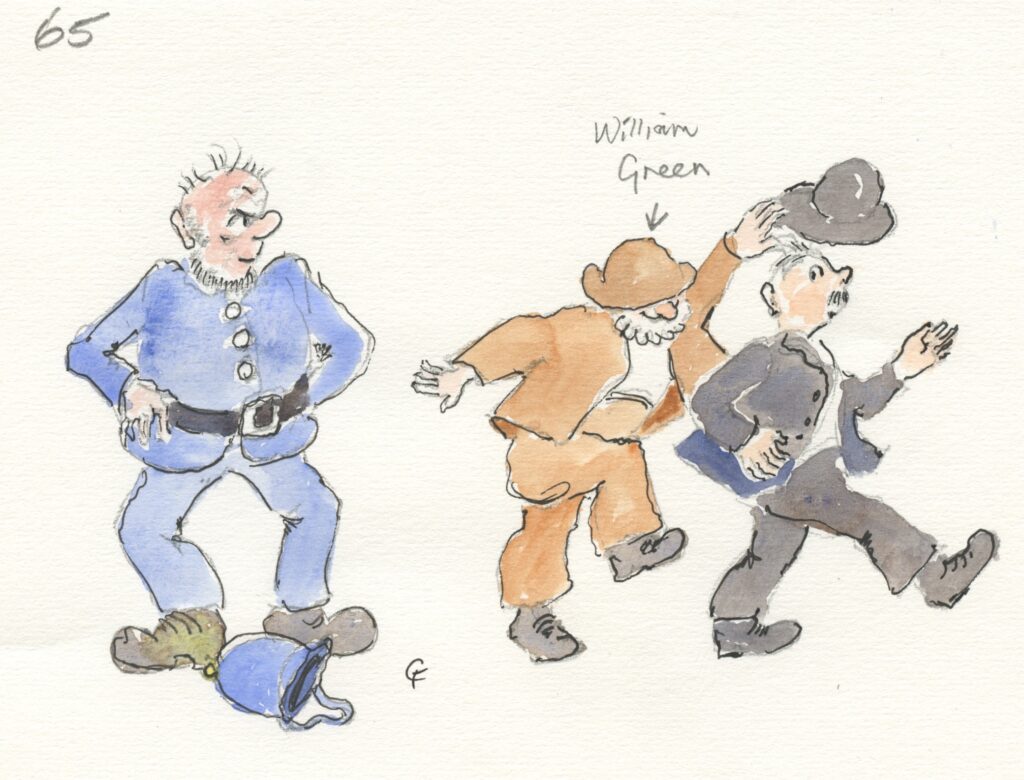 Illustration by Christine Fuller
Great Ellingham farmer, William Robert Wick Green, appeared before the Magistrates at East Harling in the July of 1869.
James Tennant, a miller's clerk of East Harling, charged William Green with assaulting him by knocking off his hat at Attleborough on the 21st June.
Green told the court that he "did it as a joke merely and not with the intention of assault or insult". However, the Magistrates thought otherwise, and imposed a fine and costs amounting to £1 5s 9d.
Green was also charged by Police Constable Gooch with "assaulting him in a similar manner, at the same time and place". For this offence, Green was ordered to pay £1 2s 9d.
Sources:
Norfolk Chronicle 31 July, 1869. Viewed via www.britishnewspaperarchive.co.uk 13 December 2020