The Norfolk News dated 20th September 1873, contained details of an Auction to take place at Great Ellingham on Monday 6th October, 1873.
The Auctioneers, Salter & Simpson, would sell the valuable Live & Dead Farming Stock which was the property of the late Mr William Green.
The stock included: 15 horses and colts, 5 steers and heifers, as well as agricultural carriages and implements. In addition, household furniture would be sold.
Who was William Green?
The census of 1871, reveals 38 year old William Green with wife Martha Ann aged 34 at Low Common, Great Ellingham. William, a farmer of over 100 acres, employed five labourers and two girls.
Also in the household is William's nephew, 10 year old Herbert W Foulsham and servants: 18 year old dairy maid Caroline Lister, general servant Eliza Evans (21), farm servant Robert Lincoln (15) and 30 year old shepherd, Robert Park.
Ten years previously (in 1861) William and Martha Green were at Portwood Farm in Great Ellingham. Portwood Farm is near or part of the Low Common area. Although the 1871 census only records the couple living in Low Common, it is likely that William and Martha were still living at Portwood Farm in 1871.
William and Martha married in 1857. A marriage between William Robert Wick Green and Martha Long was registered in the June Quarter of 1857 in the Forehoe District. However the census does not list any children for the couple.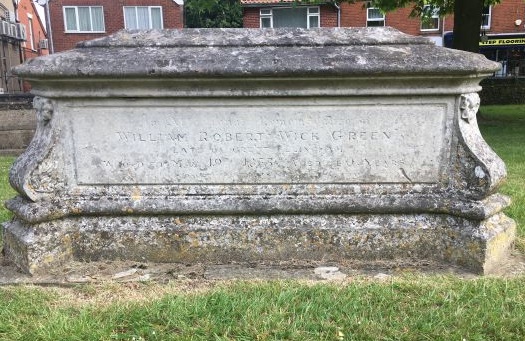 William Robert Wick Green late of Great Ellingham – Attleborough Churchyard
William Green was buried in the churchyard of St Mary's in Attleborough. The inscription on his tombstone confirms that William died on May 19th, 1873 aged 40 years. He was laid to rest just a short distance from where he had been brought up in Church Street, Attleborough.
William Green's Early Life
The census of 1841 shows 8 year old William Green with his parents William and Mary Green (both aged about 35 years) living in Church Street, Attleborough. William's sisters Ann aged 6, Elizabeth 3 and Sarah 2 together with an unnamed one month old brother, are also mentioned on the census. William Green senior is described as an Innkeeper. He was not born in Norfolk.
By 1851, William Green senior had died, and the census of 1851 shows widow 44 year old Mary Green as the Innkeeper at the Crown Inn, Attleborough.
William aged 15, Elizabeth 13, Sarah 11 and 9 year old Albert are with their mother. Also with the household are 23 year old servant Harriet Rush of East Harling and 15 year old Attleborough born John Sparrow, described as an ostler.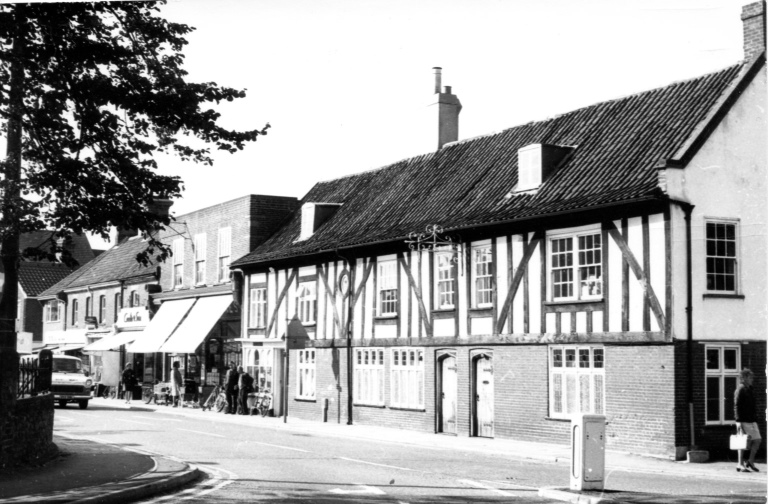 To the right is the Crown Public House, Church Street , Attleborough. Postcard Liz Simpson
William Green is described as a farmer and employed four men and one boy. It is possible that the Green children (including William Robert Wick Green) were born at the Crown Inn in Church Street, Attleborough just a stone's throw from the Church.
Sources:
1871 census RG10/1841/94
1861 census RG9/1237/96
1851 census HO107/1823/71
1841 census HO107/781/1
Norfolk News September 20th, 1873
https://www.freebmd.org.uk/cgi/information.pl?cite=ydFO9RjEqqVY2ZXBwJCLIQ&scan=1 accessed 08.06.2019