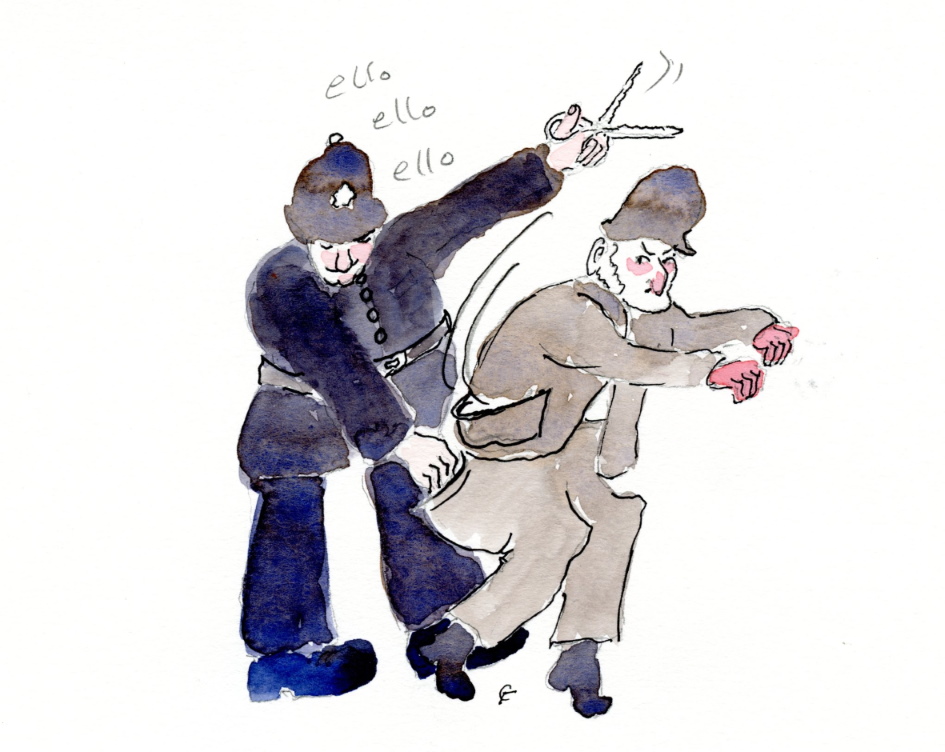 East Harling Magistrates Court
The edition of the Norwich Mercury of November 22nd, 1905 reported on the recent alleged theft of two pairs of scissors at the Prince of Wales Inn in Great Ellingham. The case came before the East Harling Magistrates.
Mrs Amy Evans of Great Ellingham told the court that she was married and that she lived with her father at the Prince of Wales Inn. She assisted her father in the business.
She also told the court that on the 18th November, Charles Frederick Collins called at the Inn and she served him with a pint of beer. He did not pay for the beer and stayed at the public house for more than an hour.
It was only after Collins had left that Amy Evans missed two pairs of scissors from her work basket which was on the floor near to where the Defendant Collins had been sitting.
Police Constable Knights came across the Defendant in the Street in Great Ellingham. On informing Collins that two pairs of scissors were missing from the Prince of Wales Inn, he searched Collins and found the scissors – one pair in a trouser pocket and the other in a jacket pocket. The Defendant could not give an explanation as to how the scissors came into his pockets.
He was committed for trial at the Assizes.
I believe that Charles Frederick Collins was not a local man and that he was just passing through the village.
Amy Evans née Purdy
Amy Evans was the youngest daughter of the landlord of the Prince of Wales Inn, George Purdy and his wife Mary. Born in nearby Rockland St Andrew, 19 year old Amy is with her parents and brother William at the Prince of Wales Inn at the time of the 1901 census.
She married Frederick John Evans just a few months (or weeks) – before the alleged offence at the Prince of Wales Inn. Their marriage was registered in the Wayland District between October and December 1905.
By 1911, Amy's parents had left the Prince of Wales Inn and were living not far from the public house either in Bow Street or Watton Road. Frederick and Amy Evans with their five year old son George Leon were also living not far from the Prince of Wales in Watton Road. 36 year old Frederick is working as a carrier's assistant. Given that the 1911 census confirms that 64 year old George Purdy's occupation is a carrier, I think it likely that Frederick is working for his father in law.
Sources:
Norwich Mercury 22nd November, 1905
GRO Index. Free BMD website. https://www.freebmd.org.uk/cgi/information.pl?cite=kPdVvi4dYt1od6qg51U4RQ&scan=1 accessed 13.02.2020
1891 census RG12/1550/79
1901 census RG13/1867/73
1911 census RG14/11473/43; RG14/11473/51