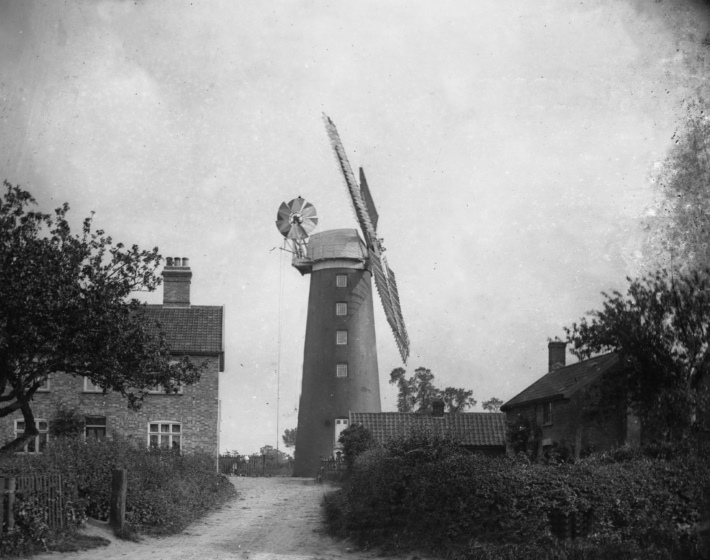 The Norwich Mercury of 26th November, 1902 reported on the case of Underwood -v- Wilkin which was heard at the County Court at Attleborough on the previous Saturday. The newspaper report's heading was 'A Miller's Account'.
The parties in the action were the Plaintiff, James William Underwood, and J. Wilkin junior, the Defendant.
James Underwood was described as a solicitor's clerk of Wymondham who was an assignee of William S Hall, who in turn was a trustee under a Deed of Assignment by Arthur Richard Kemp, a miller, of Great Ellingham. The Defendant was named as J. Wilkin junior, a labourer of Great Ellingham.
Underwood sought to recover from the Defendant the sum of £5 2s 10d for goods sold and delivered presumably by Arthur Richard Kemp who, it seems, had assigned the debt to William S Hall.
The County Court Judge examined the books and accounts relating to the claim. The Defendant was given credit for payments which had been made. In conclusion, judgment was awarded to Underwood in the sum of £3 7s 6d.
Miller, Arthur Richard Kemp
A year before the County Court action, the 1901 census captures 26 year old miller and baker Arthur R Kemp with his 26 year old wife Henrietta and young sons Arthur 2 and Albert 1 living in Town Green, Great Ellingham. The family have a general domestic servant 15 year old Florence Knott. Given that Henrietta's maiden name was Knott, it is likely that Florence was related to Henrietta. Arthur's parents, Richard and Ann Kemp were also living in Great Ellingham in 1901.
Marriage
Arthur and Henrietta had married in St Mary's Church, Watton on the 16th July, 1898. The entry of marriage describes Arthur as being 25, a miller of Ovington. 24 year old spinster Henrietta was of Watton. Arthur's father was stated to be Richard Kemp, a miller of Great Ellingham and Henrietta's father Mark Knott, a dealer of Watton.
Arthur's Parents – Richard and Ann Maria Kemp
The 1891 census finds 39 year old miller and farmer Richard Kemp with his 40 year old wife Ann(e) and children Katherine 14, Hashabiah 11, Ada 9, Ellen 7, Alfred 5 and May 2 at the Mill, Ovington. Their 17 year old son Arthur Kemp is working for miller Henry Lingley in Mundford.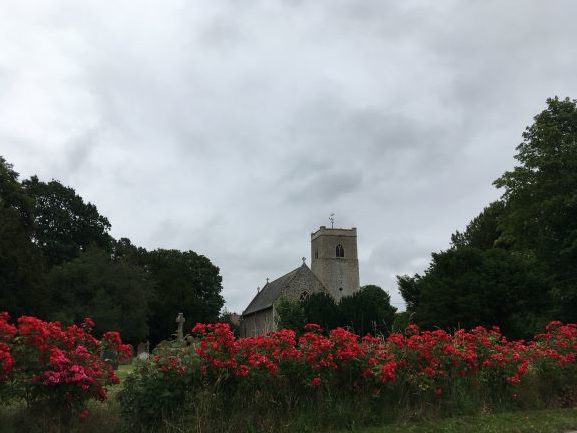 Arthur Richard Kemp was born on the 2nd August 1874 in Little Ellingham. His parents, Richard and Ann Maria Kemp took their infant son to the Parish Church in Little Ellingham for baptism just a few weeks later on 18th October.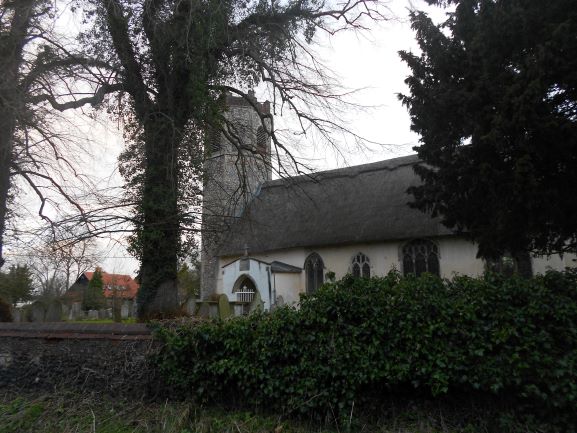 Both Richard and Ann Maria Kemp (neé Hardy) were born in Old Buckenham. They had married in the Parish Church at Old Buckenham on October 7th, 1873 just a year before the birth of their son Arthur Richard.
1911: Mill House, Wortham
By 1911, Arthur Richard Kemp and his wife and family had moved to the Mill House, Wortham, Suffolk. The census of that year records both Arthur and Henrietta as being 37. They had completed 12 years of marriage and they had had six children, five of whom were still living. Their children listed on the census were Arthur Richard (born in Little Ellingham) aged 12, John Valentine 7 (born Rushall), Doris Margaret (also born Rushall) aged 5 and three year old Rowland Reginald aged 3 and born in Wortham.
By the way, Arthur's brother Hashabiah Kemp married Ada Alice Houchen the daughter of Great Ellingham carpenter James Houchen in the Parish Church at Great Ellingham on the 18th November, 1901.
Sources:
Norwich Mercury 26th November 1902
Little Ellingham Parish Registers. Norfolk Record Office. PD/568. Norfolk Family History Society. Transcript of Little Ellingham Baptisms 1813 to 1928. https://www.norfolkonlinerecordsearch.co.uk/search/Kemp—-parish–little-ellingham/3453-little-ellingham-baptisms/ accessed 06.02.2020
Old Buckenham Parish Regiters. Norfolk Record Office. PD/107. Also avaialble at https://www.familysearch.org/ark:/61903/3:1:S3HT-DT43-BQK?owc=4JDN-Z16%3A29986301%3Fcc%3D1416598&wc=4JFM-D4C%3A29986301%2C29373001%2C30073801&cc=1416598
Great Ellingham Parish Registers. Norfolk Record Office. PD/609. Also available at FamilySearch.org https://www.familysearch.org/search/image/index?owc=4J8C-CB7%3A29627201%3Fcc%3D1416598
1891 census RG12/1576/61, RG12/1550/16
1901 census RG13/1867/79, RG13/1867/70
1911 census RG14/10725/64