Many local Temperance Societies were formed during the 19th century to emphasise 'the perils of drink', and to lobby new members. Local Brass Bands also had close associations with temperance societies, as did religious organisations.
Local genealogist and author, Elizabeth Walne, has written a very interesting blog about Temperance in Norfolk and Norwich (dated January 26th, 2016). This is well worth a read, and you can find it here
Great Ellingham Temperance Society Meeting at the Primitive Methodist Chapel
I found evidence of a Great Ellingham Temperance Society in a report in the Eastern Daily Press of the 14th January, 1887.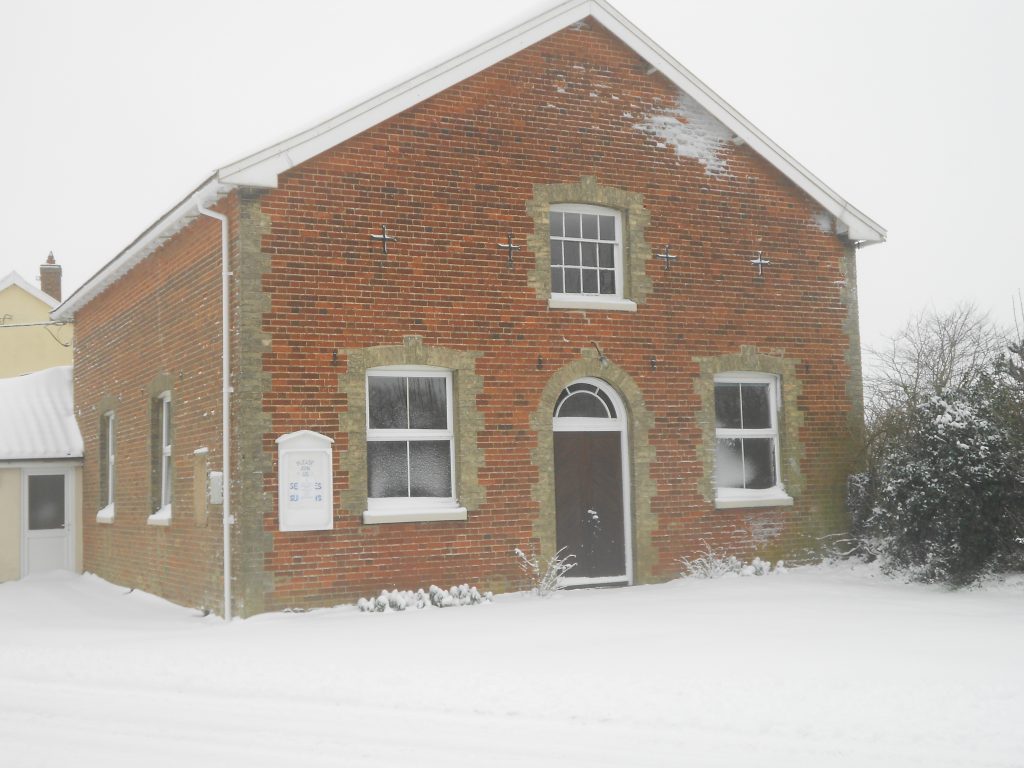 Great Ellingham Methodist Chapel
The report told of a public meeting of the Great Ellingham Temperance Society held in the Primitive Methodist Chapel on the previous Monday. Although the village was experiencing severe weather, the meeting was well supported.
The meeting was opened by the chairman, Mr William Allen of Hingham, who made "some practical remarks". Mr Cutbush of Wymondham gave a recitation, which was followed by Mr J R Smith (also of Wymondham) who made 'a very powerful address, demonstrating to all how much alcohol beer and spirits contained." In addition, "stirring remarks" were said to have been made by Mr J Rose of Hingham.
Also at the event, solos were performed by Mr Rose and the Misses Downes, Lincoln, Thompson and Rose. Miss Downes was at the harmonium, with Mr H Rose on the violin.
At the close of the meeting, six pledges had been taken.
Gospel Temperance Meeting on the Village Green at Little Ellingham
Later the same year, the Norwich Mercury of June 25th reported on the well attended Gospel Temperance meeting which was held on the village green, Little Ellingham. "Earnest addresses" were given by Messrs Allen and Rose of Hingham as well as the Reverend F Harvey (the Pastor of Great Ellingham Baptist Church).
It was also reported that the Great Ellingham Brass Band enlivened the proceedings with "suitable airs".
Sources:
Norwich Mercury June 25th, 1887
Eastern Daily Press January 14th, 1887. Viewed via localrecall.co.uk 3rd August 2020
Holman, Gavin (2018). Thirsty work – brass bands and the temperance movement in the 19th century