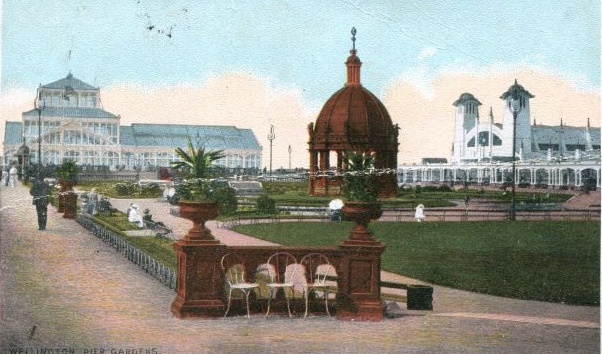 Wellington Pier Gardens, Great Yarmouth in the early 1900s
The Church Choir and Bell Ringers of Great Ellingham had an enjoyable trip to Yarmouth in the July of 1908. The trip was organised by the Reverend E H Polehampton.
No doubt everyone was excited to begin their trip by climbing aboard the waggons provided by local farmer, Henry Cobon, to take them to catch a train at Wymondham Railway Station.
Source: Norfolk Chronicle & Norwich Gazette July 25th, 1908