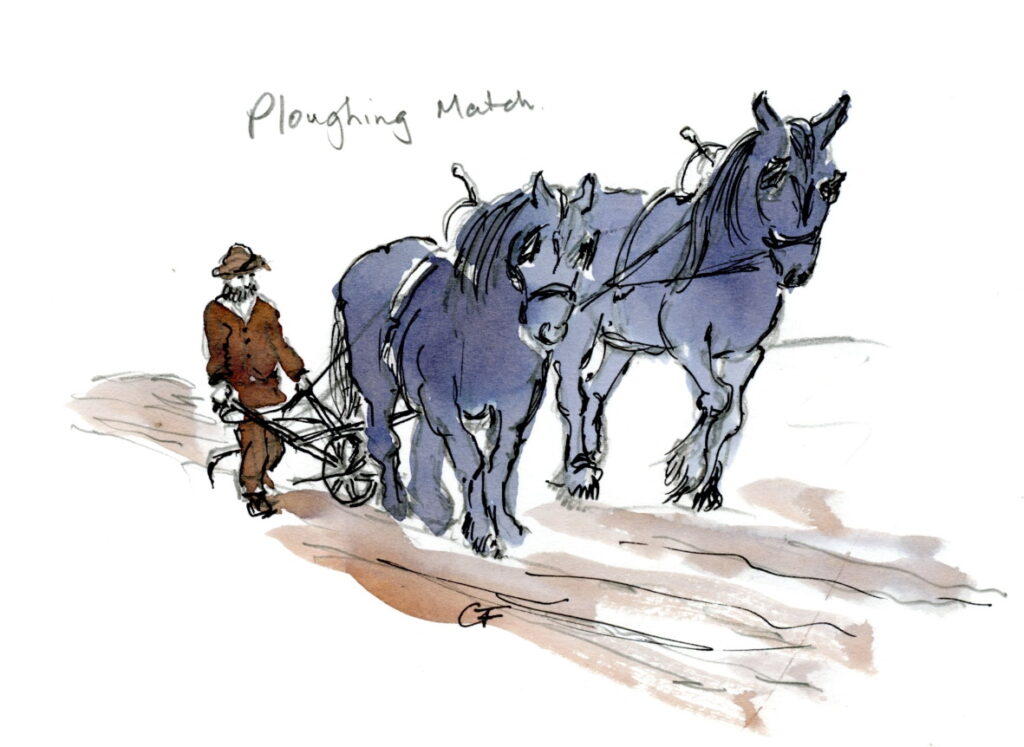 Illustration by Christine Fuller
The Eastern Daily Press of 12th June, 1906 reported on the third annual ploughing match held at the Queens Head Inn, on the previous Wednesday.
Under the stewardship of G Banham and D Woodrow, the 44 competitors ploughed a field lent by Mr W Neale, with horses and plough lent by Mr S Dixon.
The Judges, Messrs. Clarke, G Barnard, B Lebbell and W Lebbell, awarded the placings as follows:
1st J Lincoln
2nd R Ward & J Lincoln
4th Harrell
5th D Neal & H Purdy
7th F Sharman & J Beales
9th D Lincoln
Also at the event, the nearby village of Deopham played Great Ellingham in a quoits match, which resulted in a win for the home team by 14 points.
Source:
Eastern Daily Press 12th June 1906. Accessed via localrecall.co.uk 18th July 2020