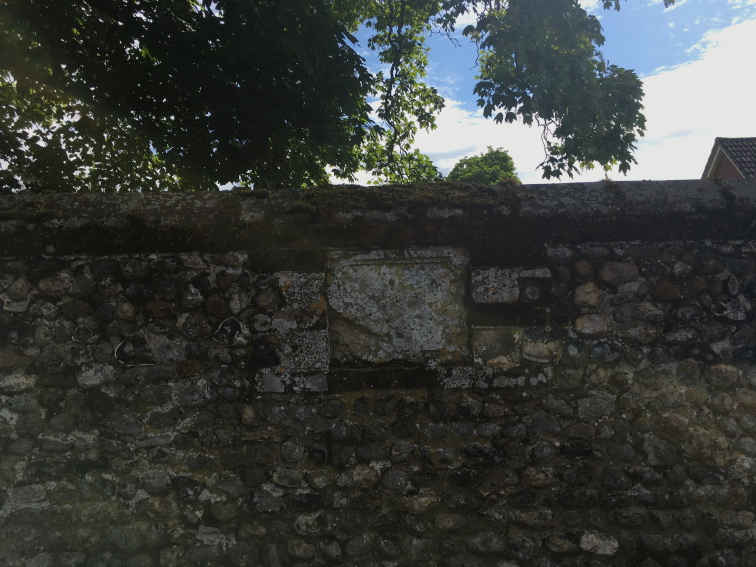 Tablet in the wall surrounding the Church of St James, Great Ellingham. 2020
I wonder how many of us walking along Church Street have noticed the rectangular limestone tablet in the wall surrounding our Parish Church?
How long has the tablet been in the wall and why was it put there?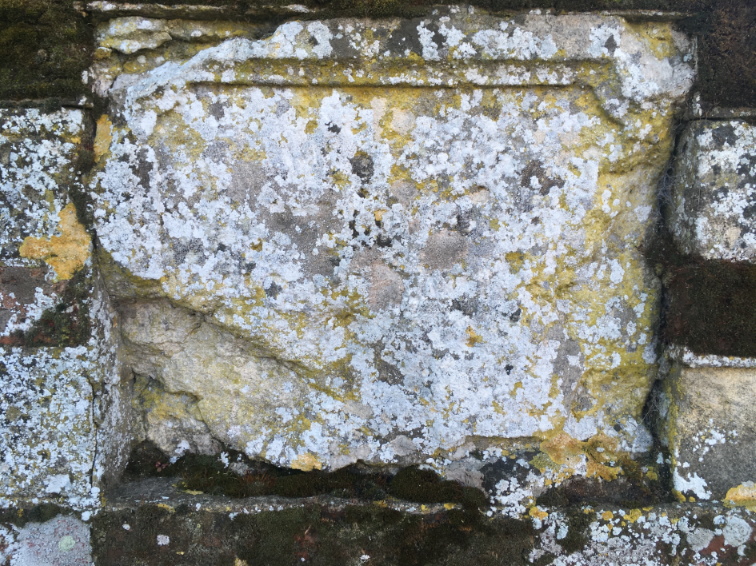 Sadly, the tablet has not weathered well and there is little left of the inscription. However, a sharp-eyed villager has managed to work out the wording:
"IN MEMORY OF OUR LATE BELOVED KING EDWARD……"
Although the last part of the inscription is missing, it is most likely that 'King Edward' is King Edward the Seventh who acceded to the throne on the death of his mother, Queen Victoria, in 1901. Edward VII died on the 6th May, 1910.
Accordingly, if the memorial is indeed to the late King Edward VII it would have been inserted into the wall after May, 1910.
King Edward VII had visited Norfolk on 25th October, 1909 when he laid the foundation stone of the extension of the Norfolk & Norwich Hospital.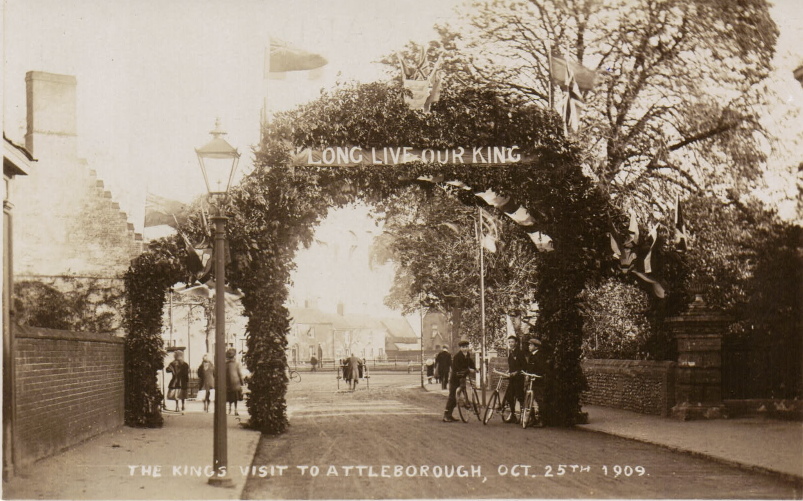 1909 King's Visit to Attleborough. Postcard Joan Barnard
On the way to Norwich, the King visited Attleborough. No doubt there was great excitement and many people from the villages surrounding Attleborough, including Great Ellingham, put on their 'best bib and tucker' and made their way to town in the hope of catching a glimpse of the King. Unless they went to see the King themselves, people would not have been able to see images of the King (as we today see images of our Queen) on TV and social media!
Sources:
East Anglian Film Archive website/ http://www.eafa.org.uk/catalogue/900. Accessed 19.05.2020
https://en.wikipedia.org/wiki/Edward_VII Accessed 19.05.2020
My thanks to Paul May