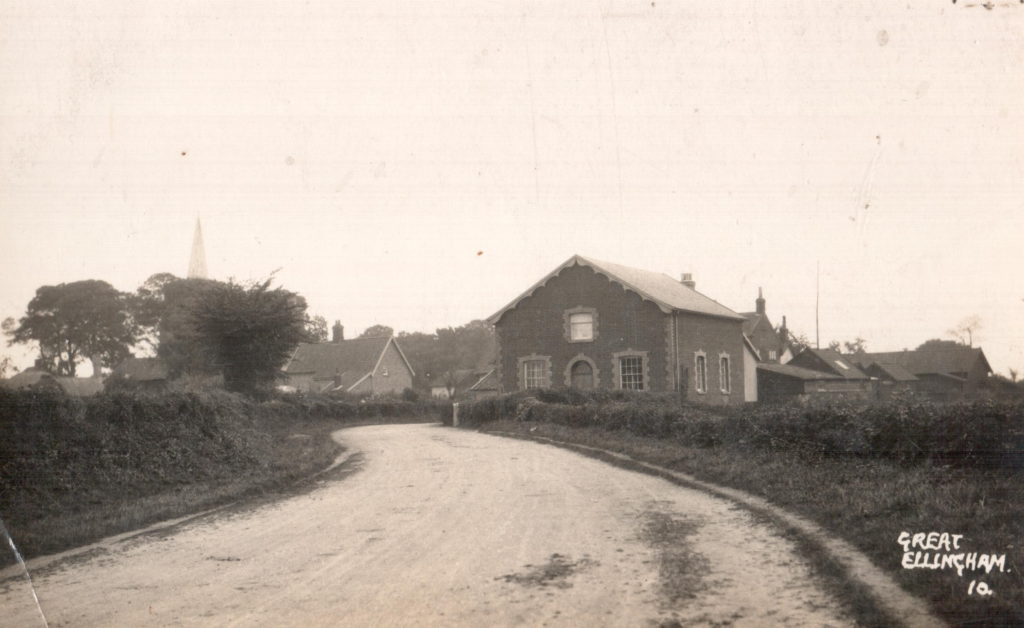 Postcard of the Primitive Methodist Church. Most likely post 1898. Courtesy of Carol Ewin
A report of a Bazaar to raise funds for improvements and modernisation to the Primitive Methodist Church in Great Ellingham, appeared in the Eastern Daily Press of 15th April, 1898.
It was reported that 'the congregation and friends connected with the Primitive Methodists in this village' had decided to undertake certain renovations to the place of worship, which was said to be somewhat 'dilapidated'.
The works, to the cost £140, would include 're-seating, adding a new floor, erecting a new and improved front entrance, and facing the whole building with brick'. The work would be undertaken by Mr King of Mattishall.
The newspaper also reported that 'the property is now free from debt', owing to the generosity of the late Mr W Lebbell.
The Bazaar, which was held at the Board Schools (in Hingham Road) on Easter Monday, was a success with a profit of over £50 on the day.
Source: Eastern Daily Press 15th April 1898. Viewed via localrecall.co.uk accessed 3rd August 2020