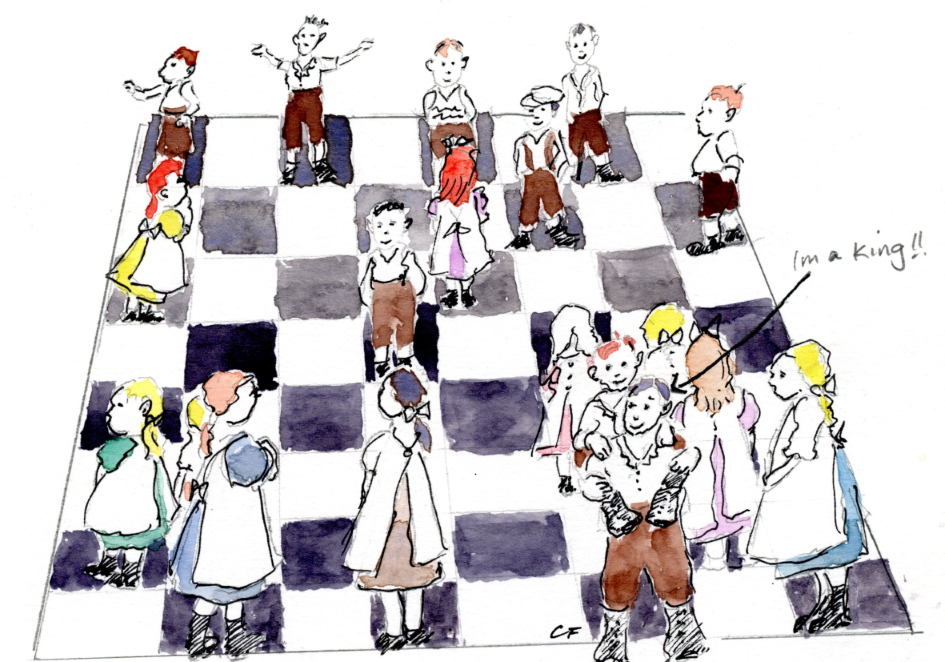 Illustration by Christine Fuller
The Norfolk Chronicle & Norwich Gazette of 23rd July, 1904 reported that a "fairly successful bazaar" took place in the rectory garden at Little Ellingham over two consecutive days.
The bazaar, held to raise funds towards the repair of Great Ellingham Church, was opened by Prince Frederick Duleep Singh. The Prince "pleaded for the preservation when possible in church restoration of all features of general or local interest".
There was also entertainment which included a game of 'living draughts' by members of the Great Ellingham Club with children as draughtsmen! The bazaar raised around £62.
In 1901, London born His Highness Prince Frederick Duleep Singh, a bachelor aged 38, was living at The Hall at nearby Old Buckenham. He was the East Anglia representative of the Society for the Protection of Ancient Buildings.
Sources:
Norfolk Chronicle & Norwich Gazette of 23rd July, 1904
1901 census RG13/1865/7
https://en.wikipedia.org/wiki/Frederick_Duleep_Singh accessed 09.02.2019
Updated September 2020