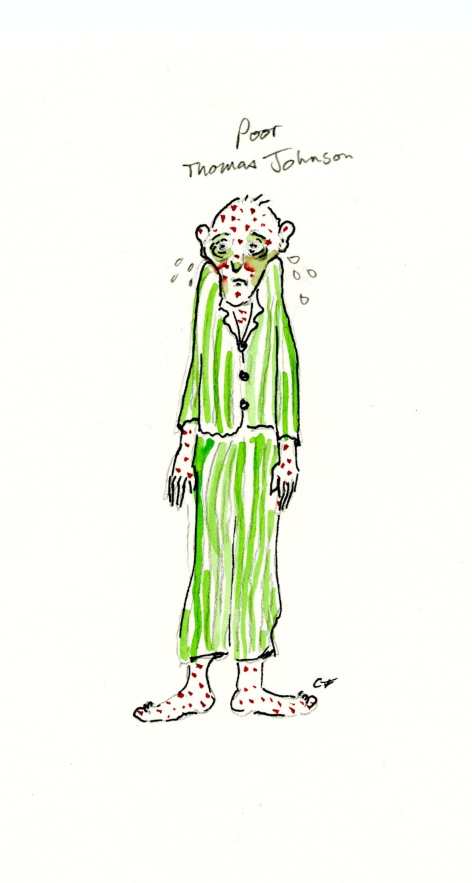 Illustration by Christine Fuller
Thomas Johnson was buried at the Parish Church of Great Ellingham on January 23rd 1746/7. He most likely died of smallpox.
An entry in the accounts in the Great Ellingham Town Book for the year 1746/7, appears as follows: "Paid to Isaac Meek for Nursing Thomas Johnson in small pox". The amount paid was 17s 6d.
During 1746/7, the Overseers of the Parish paid further sums amounting to £1 10s 5d to Thomas Johnson "In Want at severall times" and, in a further entry, paid the funeral charges of 16s 6d of "ye said Thomas Johnson."
Sources:
Great Ellingham Town Book 1741-1775. Norfolk Record Office PD609/37. Norfolk Heritage Centre Microfilm
Great Ellingham Parish Register Norfolk Record Office PD609. Also available at familysearch.org
Updated September 2020