This blog shows just how hard life could be for some of the people who once lived here in Great Ellingham. No doubt, many people in other towns and villages were affected in the same way.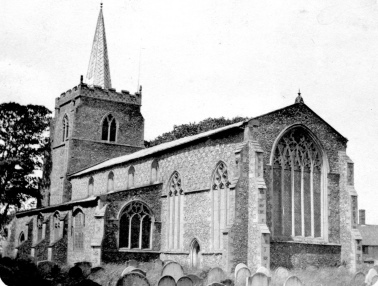 Church of St James, Great Ellingham
Baptism of Gideon Greengrass
On 14th April, 1839, George and Sarah Greengrass took their son, Gideon, to St James's Church for baptism. The couple had married in the very same church on the 15th June 1832.
1841 census
Gideon was the youngest of six known children. The 1841 census captures the family of George & Sarah Greengrass (both in their thirties) with children Mary 10, Sarah 8, George 6, Elizabeth 4, Peter 3 and Gideon 2, at their home in the 'Portwood' area of the village. George Greengrass is a tailor.
Deaths of Sarah and George Greengrass
However by the time of the next census in 1851, the family had experienced much heartache. Sarah Greengrass died aged 41 in October 1844. Within 6 months, George Greengrass was also dead.
1851 census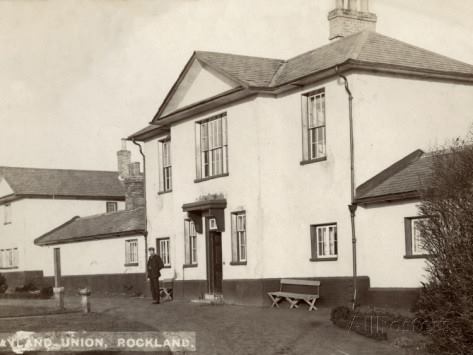 Wayland Union Workhouse. Courtesy of Liz Barrett
The 1851 census finds 12 year old Gideon with his 15 year of sister Elizabeth in the workhouse at Rocklands.
Their sister Sarah (now 18) is working in Hilgay as a servant and their brother 16 year old George is an apprentice to miller Robert Lovett in Mill Lane, Attleborough. At the moment, I cannot find Mary or Peter.
Burial of Gideon Greengrass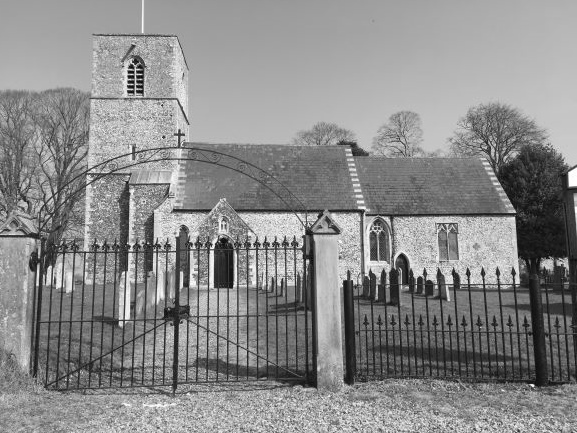 Parish Church of Rockland All Saints
Photograph taken July 2019
Sadly, I also found a burial for Gideon Greengrass aged 13 in the records for Rockland All Saints & St Andrew. He died in the workhouse in October 1852.
Elizabeth made it out of the workhouse and by 1861, she is 24 unmarried and living with widower 70 year old Thomas Alderton at the North side of Long Street.
Sources:
1841 census HO107/781/8
1851 census HO107/1823/157
1861 census RG9/1237/78
Great Ellingham Parish Registers. Norfolk Record Office. PD 609. Also available via www.familysearch.org
Rockland All Saints with St Andrew Parish Registers. Norfolk Record Office. PD 335. Also available via www.ancestry.co.uk