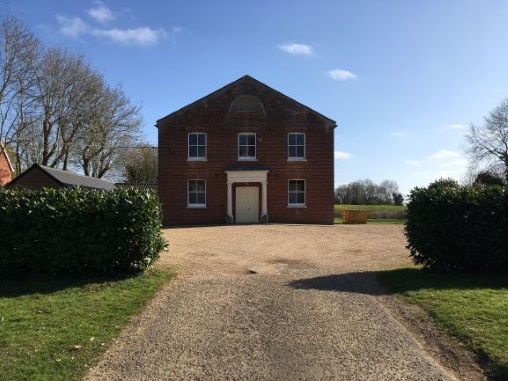 Great Ellingham Baptist Church 2019
The Norfolk Chronicle & Norwich Gazette of Saturday October 4th, 1856 referred to an Inquest held on the body of the Baptist Minister of Great Ellingham, forty year old James Cragg.
It was reported that James Cragg had been "perfectly well in the course of the morning visiting some of his neighbours". However whilst taking an afternoon nap, James Cragg had suddenly died. The verdict was recorded as 'Natural Death'.
1851 census
The census of 1851, shows 34 year old James Cragg with his 37 year old wife Eliza living in Long Street, Great Ellingham. With the couple is 45 year old Mary Ann Ager, a married woman and described as a sister in law to James. All three were born in Devon.
Arrival in Great Ellingham
James Cragg (with wife Eliza) arrived in Great Ellingham to take up the pastorate in 1847. According to David Budgen in his informative book "The Story of 300 years of the Baptist Church at Great Ellingham", Pastor James Cragg's nine years at Great Ellingham were full and active.
Burial
James Craggs was buried in the chapel.
James's Widow returns to Devon
Following the death of her husband, Eliza Cragg returned to Devon. It is clear that Eliza Cragg did not intend to take all her household possessions.
Auction of Household Furniture
The Norwich Mercury of 25 October, 1856, published a notice concerning the intended sale by auction of the late Reverend James Cragg's household furniture.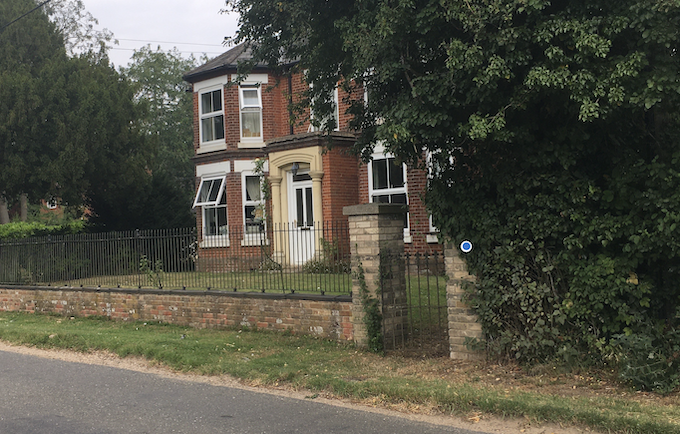 The sale – without reserve, would take place in Great Ellingham (presumably at The Manse) on Monday 27th October. Cragg's household furniture 'for entertaining and sleeping rooms comprised books, china, glass and other effects. A brown pony, cab-shaped pony gig and a set of harness was also included in the sale.
Updated 19th June 2023
Sources:
1851 census HO107/1823/127
1861 census RG9/1491/118
The Story of 300 years of the Baptist Church at Great Ellingham – David Bugden
Norfolk Chronicle and Norwich Gazette Saturday October 4th, 1856
Norwich Mercury 25th October, 1856. Viewed via British Newspaper Archive