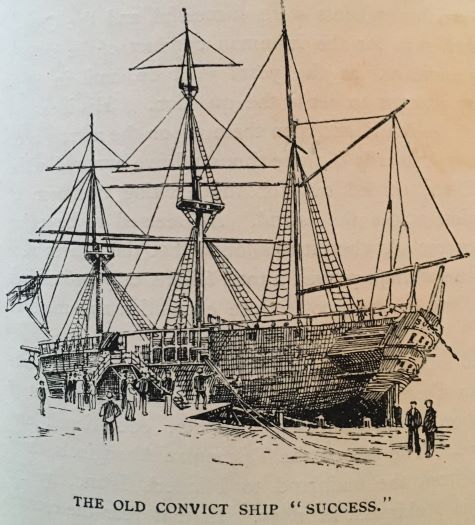 Thomas Tompson (or Thompson) appeared at the County Sessions at Wymondham in the January of 1823. Tompson was charged with embezzling the sum of £15 12s 12d belonging to his employer, a higgler, at Great Ellingham.
Tompson was convicted and sentenced to seven years transportation.
The report of the case appearing in the Bury & Norwich Post of January 22nd, 1823, did not provide any further details. We know from the report that Tompson was working for a higgler (hawker), and the offence took place at Great Ellingham. However, we do not know the name of Tompson's employer, and whether Tompson was a Great Ellingham man.
Following the court appearance, Tompson likely boarded a convict ship bound for what is now modern-day Australia, in particular to New South Wales and Van Diemen's Land (Tasmania), to where convicts were sent after 1776 . Earlier, convicts sentenced to transportation were sent to North America and the West Indies.
Sources:
https://www.nationalarchives.gov.uk/help-with-your-research/research-guides/criminal-transportation/
"Multiple News Items." Bury and Norwich Post, 22 Jan. 1823. British Library Newspapers, https://link.gale.com/apps/doc/R3212614430/BNCN?u=nl_earl&sid=BNCN&xid=bff4f7af. Accessed 28 June 2020.
Hodder, Edwin. 1901. The Life of a Century. London: George Newnes Ltd., Southampton Street, Strand. Image of The Old Convict Ship 'Success' page 105