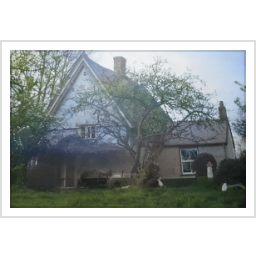 Poplar Farm, Long Street. Courtesy of Susan Fay
Born at Poplar Farm
Lily Mary Louise Lebbell was born on February 6th, 1914, in the southern annex of Poplar Farm in Long Street. She was the fourth of the five children of William Robert Lebbell and his wife Lily née Wigby. Lily was also her parents' only daughter.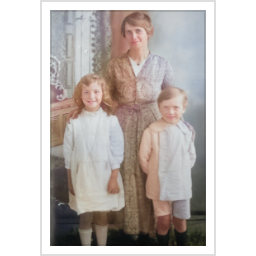 Young Lily with her mother, Lily Lebbell (nèe Wigby) and her brother Claude. Photograph taken c.1920. Courtesy Sue Fay
Her childhood was spent in Great Ellingham. Like her brothers, Lily attended Great Ellingham School. However, she was also expected to do various tasks around the family's farm.
At 14, Lily left school in 1928. She continued to help her mother with jobs around the farm, which included delivering milk 6 days a week as well as eggs.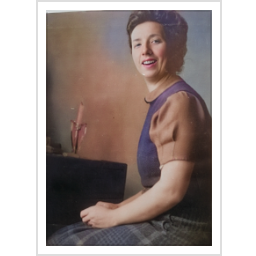 c.1938 Lily Mary Louise Lebbell born 1914. Only daughter of William R & Lily Lebbell. Photograph courtesy of Susan Fay
Move to Worksop
At the age of 20, Lily left Great Ellingham for Worksop General Hospital in Nottinghamshire to fulfil her dream to train as a nurse. She qualified after three years and, in 1937, Lily became a State Registered Nurse.
Cambridge
In 1939, Lily moved closer to home and became a Junior Night Sister at Addenbrooke's Hospital in Cambridge. Lily worked at this hospital throughout WW2. She loved her job and regularly visited home.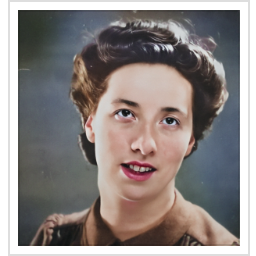 c.1938 Lily Mary Louise Lebbell born 1914. Daughter of William & Lily Lebbell. Photograph courtesy of Susan Fay
Disastrous Marriage
It was during one of these visits home to Great Ellingham that around 1942 she met Donald Dring of Attleborough. Some three years later and at the age of 31, Lily married Donald Dring at St James's Church in the summer of 1945.
Like so many women at that time, Lily gave up her work when she married. However within a year the marriage was in trouble.
By 1947 and although still married, Lily Dring began working at the Wayland Hospital, where she continued to work for many years.
Bungalow in Chequers Lane
It was in 1964 (and with the support of her parents), that Lily managed to purchase a plot of land in Chequers Lane and, with the aid of a mortgage, had a bungalow built.
A year later, she finally fled her disastrous marriage and began a new chapter in her life in her bungalow in Chequers Lane.
Happy Marriage
Lily continued to work at the hospital until she turned 60 in 1974. In September, 1976, Lily married bachelor John Henry Holmes from Sprowston. The couple enjoyed 24 years of happily married life and, in her retirement, Lily relished her garden, cooking, crocheting, reading and going out and about.
Death of Lily
In May 2000, at the age of 86, Lily died peacefully in her sleep at the West Suffolk Hospital.
Many thanks to Sue Fay for the information about her Aunt Lily.