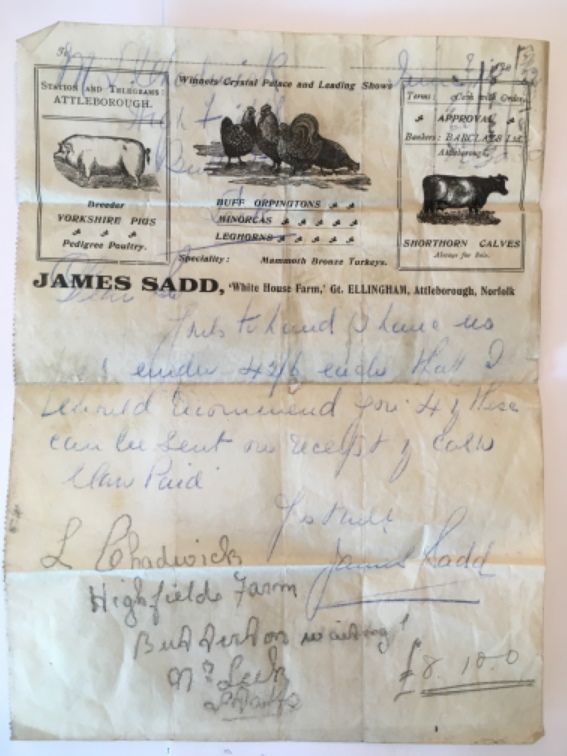 Bill Note dated June 18th, 1922. James Sadd of White House Farm, Great Ellingham. Author's own collection
James and Alice Sadd came to White House Farm in Long Street in 1902, probably not long after their marriage which took place earlier that year.
The 1911 census captures 32 year old James Sadd with his 31 year old wife Alice and three children (James 7, Rupert 5 and baby Dorothy Alice, who was just nine days old), living in a six-roomed property in Long Street. I have no doubt that this was White House Farm. The family had a domestic servant, 14 year old Florrie Allen of Thompson.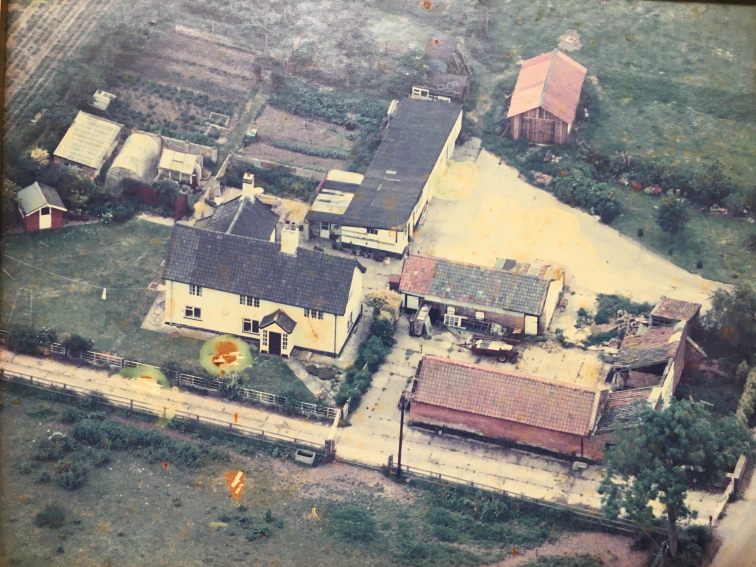 White House Farm, Long Street, Great Ellingham. Courtesy of Justin Wilkins
The Sadd family remained living at White House Farm until well into the 1960s. Quite possibly Alice remained living there after the death of her husband. The Sadds were particularly well known in the village for their milk deliveries.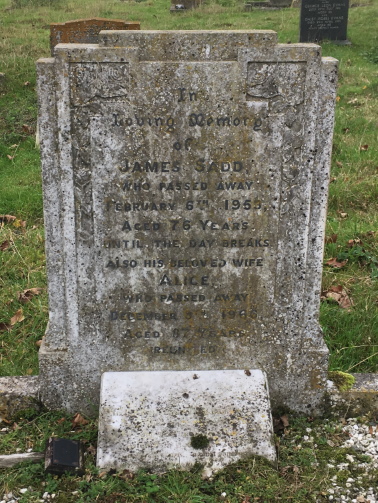 Headstone for James and Alice Sadd. Great Ellingham Churchyard
James Sadd died at the age of 76 on February 6th, 1953. Alice outlived her husband by some 13 years and died on December 8th, 1966. Both are buried in the churchyard of St James, Great Ellingham.
Sources:
GRO Index. FreeBMD website. https://www.freebmd.org.uk/cgi/information.pl?cite=iPavzjxLM3II8E%2FxzjtmLg&scan=1 Accessed 11th February 2021
1911 census RG14/11338
Thanks to Barbara Boutle