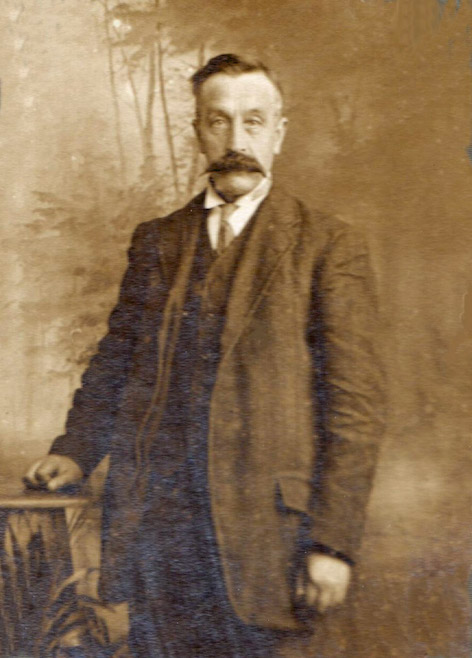 Albert Buchan Reynolds 1862-1928. Courtesy Ollie West
Funeral Report
The edition of the Hull Daily Mail of Tuesday, December 11th, 1928, included a brief report of the funeral of 'The Late Mr A B Reynolds of Hull'.
A married man with children, 66 year old Albert Reynolds was an insurance agent, and had worked for the Royal London Mutual Insurance Society for 32 years. He was a well-known figure in and around Hull, and regularly attended St John's Church, Newington, Hull where his funeral service took place.
The report also confirmed that at the age of 18, Albert had moved from Great Ellingham to Hull.
Early Life in Great Ellingham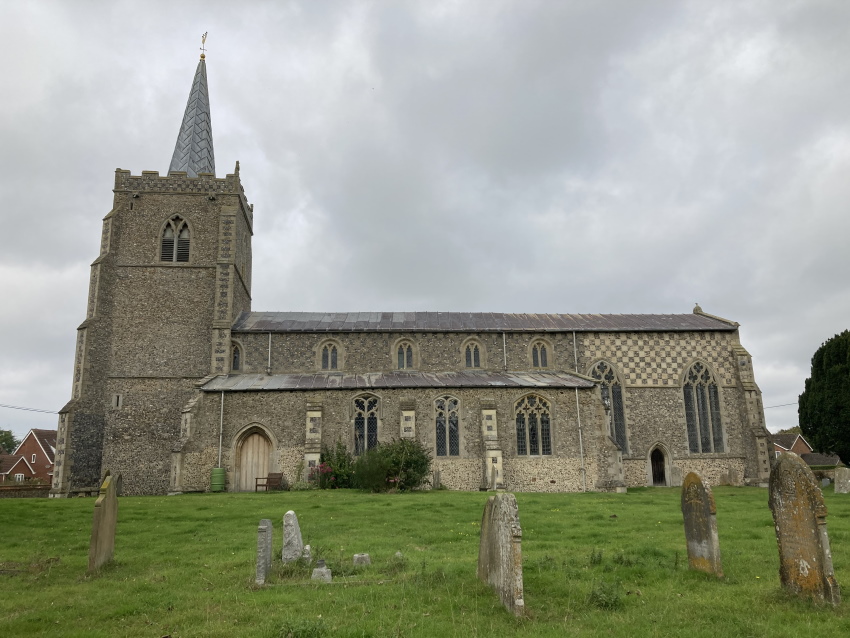 Great Ellingham Church of St James
Albert Buchan Reynolds was the fourth child of William and Elizabeth Reynolds. He was baptised in the Church of St James, Great Ellingham on the 11th January, 1863.
Suffolk born William Reynolds with his wife Elizabeth (born in London), moved to Great Ellingham not long after their marriage in the St Faith's District of Norfolk between January and March 1856.
The 1871 census captures 7 year old Albert with his parents and siblings living in Long Street, Great Ellingham. This census describes Albert's father as a cow leech (cow doctor). In some of baptism entries for the children of William and Elizabeth Reynolds, the Great Ellingham registers record William's occupation as a farrier and, in others, a veterinary surgeon.
By 1881, the Reynolds family had moved to Church Street. The census of 1881 finds 18 year old bricklayer Albert Reynolds with his parents and five siblings, the youngest of whom is five year old Ernest.
Move to Hull
With the newspaper report mentioning that Albert was 18 when he moved to Hull, it seems likely that Albert left Great Ellingham not long after the 1881 census.
I wonder what prompted Albert's move to Hull? An apocryphal family story suggests there was a 'fight' between two of the Reynolds brothers. However, it is also possible that Albert's relocation to Hull was for work. Further, had he already met his Yorkshire born wife-to-be Ada Reid?
Marriage and Children
Albert married Ada Reid in 1885. Their marriage was registered in the Sculcoates District of East Riding Yorkshire between July and September of that year.
1891
The 1891 census finds 28 year old Albert B Reynolds and his 24 year old wife Ada living in Devon Avenue, Sculcoates (northern district of Hull). They have three children: 4 year old William, two year old Albert and baby Ada, aged just one month. Albert's occupation is now a 'pullyman'.
1901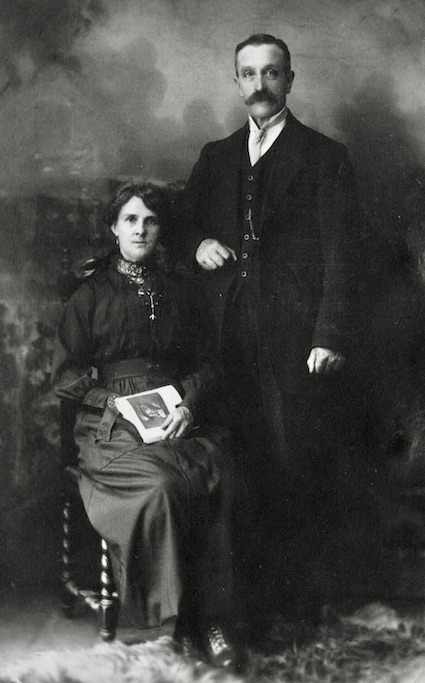 Albert B Reynolds & his wife Ada. Courtesy Ollie West
Ten years later, the 1901 census captures Albert and Ada with six children living at 110 Edinbro (Edinburgh?) Street, Sculcoates. Albert is now an 'insurance servant' and his 14 year old son William, is working as an errand boy. Since the previous census, three further sons have been born to Albert and Ada, i.e. Henry now 7, Ernest 5 and George 2.
1911
The 1911 census finds the Reynolds family still in Edinburgh Street. The home is said to have six rooms (excluding any scullery or bathroom).
At 48, Albert Reynolds is described as an assurance agent. All eight children born to Albert and Ada (with ages ranging from 24 years to just 6) are living 'at home'. Like his father, 24 year old William is working as an assurance agent. Albert's only daughter, 20 year old Ada, is helping her mother with household duties, whilst her brothers, Albert 22, Henry 17 and Ernest 15, are respectively working as a fitter's labourer, grocer's assistant and an apprentice to a boot salesman. The youngest children, George 12, John 8 and six year old Edmund are at school.
1928 Death of Albert Reynolds
Albert and Ada likely continued to live in the same house until his death in December, 1928. The report in the newspaper confirms that Albert Reynolds was then still living in Edinburgh Street.
Sources:
GRO Index. FreeMBD website
https://www.freebmd.org.uk/cgi/information.pl?cite=53HPTt4nHCtxIYmeeo22jA&scan=1 accessed 25 January 2021
https://www.freebmd.org.uk/cgi/information.pl?cite=aW%2BMfShGo%2FzcYHN7OBqfBg&scan=1 accessed 25 January 2021
Hull Daily Mail 11th December 1928. Accessed via British Newspaper Archive website www.britishnewspaperarchive.co.uk 24 January 2021
Great Ellingham Parish Registers. Norfolk Record Office PD 609. Transcription of Baptisms available Tinstaafl Transcripts Baptism Project 1813 to 1880 http://tinstaafl.co.uk/nbp/
1871 census RG10/1841/92
1881 census RG11/1974/92
1891 census RG12/3932/18
1901 census RG13/4477/160
1911 census RG14/26662/144
Thanks to Ollie West. Great grandson of Albert B Reynolds