Report of the Fire in the Eastern Daily Press
According to the report appearing in the Eastern Daily Press on Tuesday, March 10th, 1903, a fire completely destroyed two uninhabited thatched cottages in Great Ellingham. The two cottages were said to be opposite Mr Neave's shop.
The fire occurred just before 10 o'clock when the Attleborough Fire Brigade was given notice. The Fire Brigade "turned out very sharply within twelve minutes of receiving the call". By the time the Fire Brigade arrived, the cottages were well ablaze and it was considered too late to save them.
The adjoining property occupied by Mr Lain (William Lane), was in imminent danger from the sparks from the burning thatch of the cottages.
The Fire Brigade drew water from the pit at the back of "Bury's Hall" – some 260 yards from the fire – occupied by Mr William Downes.
The neighbouring buildings were saved and the Fire Brigade arrived back in Attleborough at three o'clock in the afternoon.
The newspaper reported that the two cottages were insured with the Atlas Insurance Company
The Uninhabited Thatched Cottages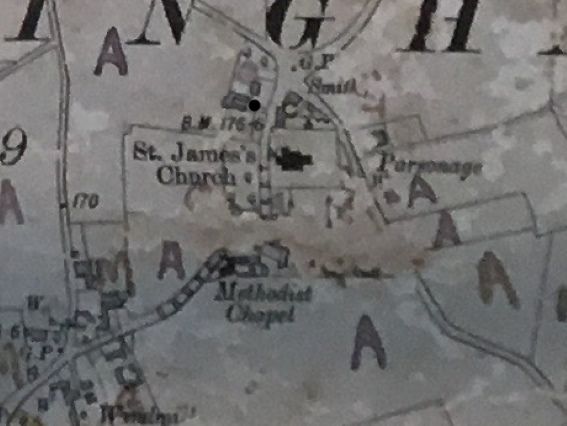 Extract from Map. Second Edition 1907. Wayland Union & R.D. Norfolk Sheet. Courtesy of Ray & Maureen Beales
The newspaper report suggests that there was a row of three thatched cottages in Church Street opposite the shop of Mr Neave (which was not far from the junction of Church Street with the Attleborough to Watton Road). Two of the cottages were destroyed but the adjoining dwelling occupied by William Lane was saved.
I have marked on the extract of a map from 1907, the approximate position of the cottages. Just four years earlier, one of the cottages had been let to Robert Oldfield.
1901 census
The 1901 census for Great Ellingham shows Herbert J. Neave, a Grocer & Draper, in Church Street as well as William Lane and his wife and family.
The census also shows that there were two uninhabited dwellings in Church Street, although the two uninhabited dwellings are not listed together. The census does not reveal the owners of the empty dwellings. They may or not be the same uninhabited dwellings which were destroyed by the fire two years later.
The census of 1901 also captures farmer, William Downes, living with his family at Bury's Hall, Attleborough Road.
Sources:
Eastern Daily Press 10 March 1903
1901 census RG13/1867/80