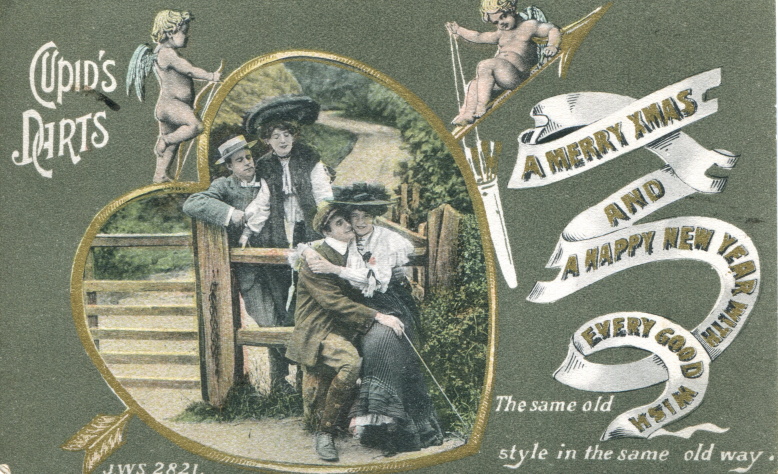 Postcard postmarked 23rd December 1907 sent to Edith Addison at The Rectory, Shropham by friend Lizzie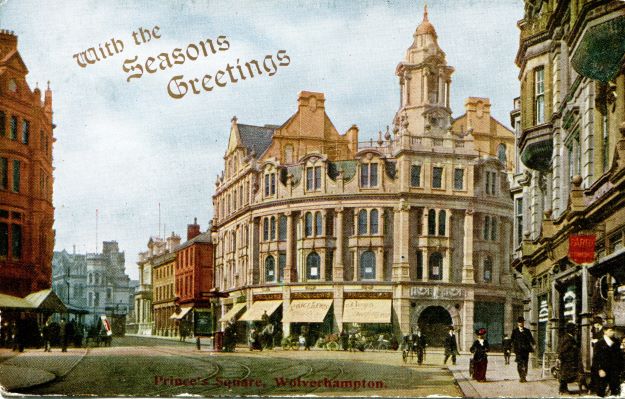 Postmarked December 23, 1905, postcard sent from Fred Watson in Wolverhampton to his cousin Walter Addison living in Fersfield, Norfolk.
Frederick Wallace Watson born 1895, a Sergeant with the South Staffordshire Regiment died on 13th October, 1915 in France aged 20.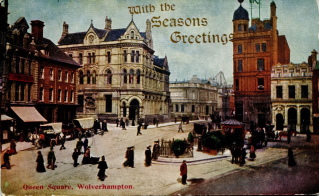 Also postmarked December 23, 1905, Fred's brother Alfred Watson sent this to his cousin Walter Addison in Fersfield
Frederick's brother Alfred Thomas Watson born 1899, a Rifleman in the King's Royal Rifle Corps died 18th October, 1918 aged 19 years in Belgium.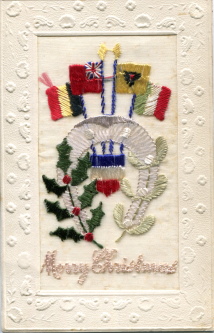 Embroidered Christmas Card sent to Edith & Horace Allen of Shropham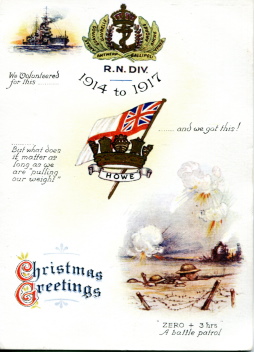 Christmas Card sent c.1917 by Horace Allen to his wife Edith and daughter Winnie living in Shropham
Late 1920s Christmas Card sent to Jack & Nellie Penson at Tanyard Farm, Great Ellingham. Courtesy of Lucinda Bell-Tye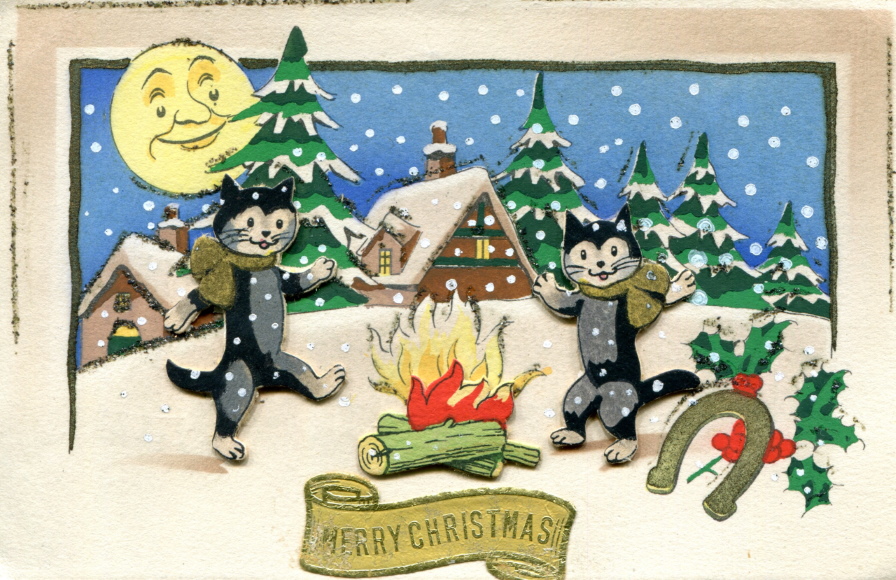 1944 one of the first Christmas cards sent to Arthur & Winnie Etteridge after their marriage that year, and before they moved to Great Ellingham