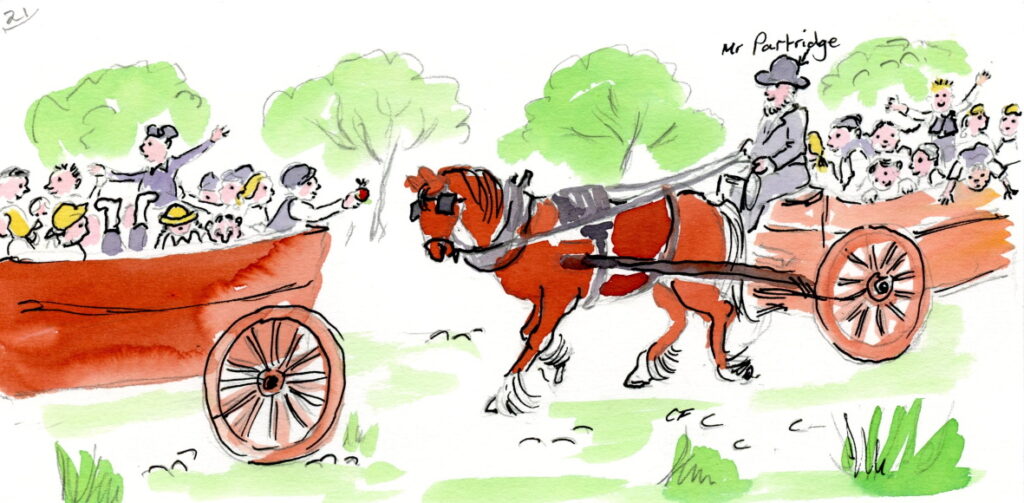 Illustration by Christine Fuller
The Eastern Daily Press of 19 August, 1903 reported on the Annual Treat for the children attending the Great Ellingham Board School, which took place on Friday the 14th August.
180 children were driven through the neighbouring villages of Little Ellingham, Scoulton and Rocklands in waggons lent by Mr H. Cobon (of the Hall) and Messrs. W. Downes, J. Downes, J. Mann, G. Jude, W. Lister and Mr Partridge.
The children were given tea on their return to school and took part in games and sports. Later, 153 parents sat down to tea. Entertainment was provided by The Great Ellingham Brass Band who "played some capital selections during the evening". The Brass Band was led by Mr G. Saunders.
Source:
Eastern Daily Press of 19 August, 1903

Updated September 2020