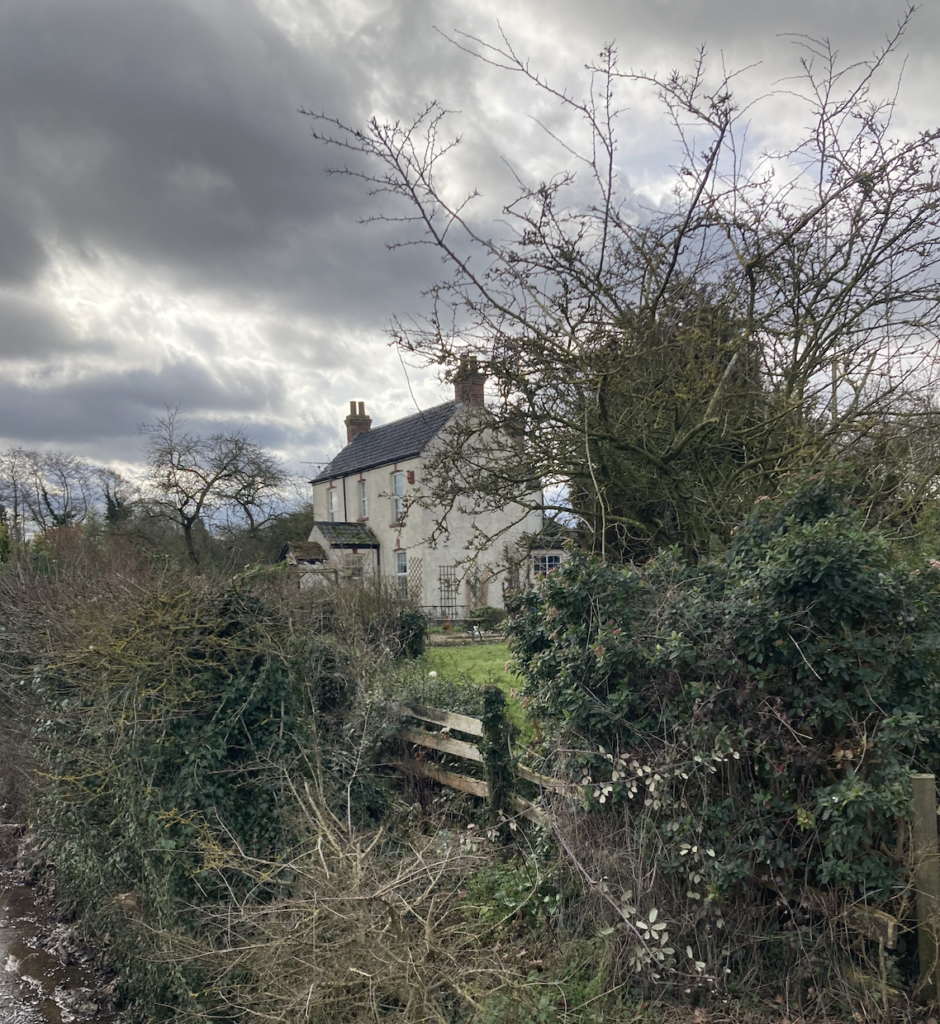 'High View', Long Street. Photograph taken February 2023
Legend has it that the delightful house known as 'High View' in Long Street was built at the same time as the Wayland Infirmary in Attleborough.
It has also been said that the builders carted the bricks across the fields from the Wayland Infirmary to Long Street in a wheelbarrow.
According to Norfolk Heritage Explorer website, the Wayland Hospital (as it as later known) was built as a poor law infirmary around 1911 to 1912. This was a time just before the outbreak of WW1.
Therefore, it follows that High View may have been constructed around 1912.
But is there any truth in the tale that the bricks were carted over fields from the Wayland Infirmary to High View? Perhaps Arthur Hall's employment 'sheds some light'.
1921
In 1921, Arthur Hall and his family are living at High View, Long Street, Great Ellingham.
58 year Arthur Hall is an agricultural farm labourer. He is employed by farmer Frank R Clarke of Cade's Hill Farm, Attleborough.
The map below shows that Cades Hill Farm (also found as 'Cakes Hill') is near to the Wayland Infirmary. The red arrow points to the position of High View.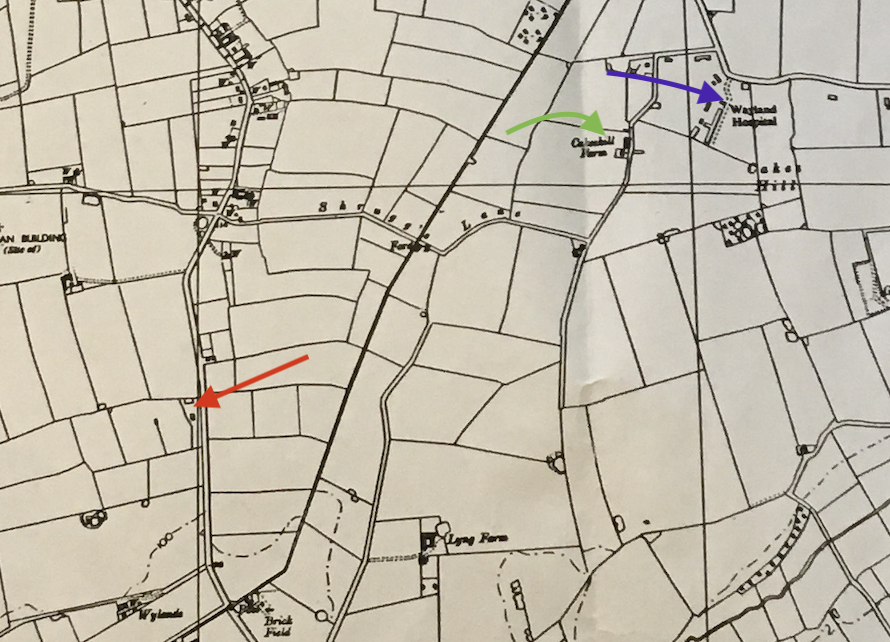 Extract from O.S. Map c.1945. Courtesy Ray & Maureen Beales
The map also shows the route of Shruggs Lane which runs from near to the Wayland Hospital, past Cades Hill Farm, before coming out onto Long Street. Accordingly, the wheel barrowing of bricks from the Wayland to High View is not such an impossible undertaking as it may first appear!
Was High View commissioned by Frank Clarke?
The Hall family may have been the first occupiers of High View.
Given that Arthur Hall worked for Frank Clarke of Cade's Hill Farm (which is in close proximity to the Wayland Infirmary), I am wondering whether Frank Clarke commissioned the building of High View? Did he allow his employee to live there? Nevertheless, this is all conjecture.
The Hall Family
As mentioned above, the Hall family are at High View in 1921. The census lists the household as 58 year old Attleborough born Arthur Hall with his 57 year old wife, Mary. The couple still have four of their eight children living with them: 36 year old Ethel, 27 year old Herbert, 24 year old George and 17 year old Kathleen.
Herbert Hall is a self employed horse trainer and is working from home. Like his father, George Hall is an agricultural farm worker. He is employed by Frank Clarke's father, Alfred W Clarke, of Portwood Farm, Great Ellingham.
Completing the household is Arthur and Mary's grandchildren – 13 year old Ellen and one year old twins, Walter and Dorothy.
1911 census
Ten years earlier, the 1911 census captures Arthur and Mary Hall (as 'Halls') with six of their eight children and three year old granddaughter Ellen, in Swamp Lane.
Given that the Electoral Register lists Arthur Hall at Low Common (Swamp Lane) in 1915, the Hall family moved from Swamp Lane to High View after 1915 but before 1921.
However by 1925, High View had new occupiers when the Kerridge family moved in.
Sources:
1921 census RG15. Registration District 231. Great Ellingham Sch. 84
1911 census RG14/11473/152
1915 Electoral Register. England, Norfolk Register of Electors, 1832-1915, database with images, FamilySearch (https://familysearch.org/ark:/61903/1:1:2HTN-8HG : 12 February 2018), Arthur Halls, 1915; citing Great Ellingham, Mid division, Norfolk, England, Record Office, Central Library, Norwich; FHL microfilm 1,597,076.
Thanks to Anna Barker