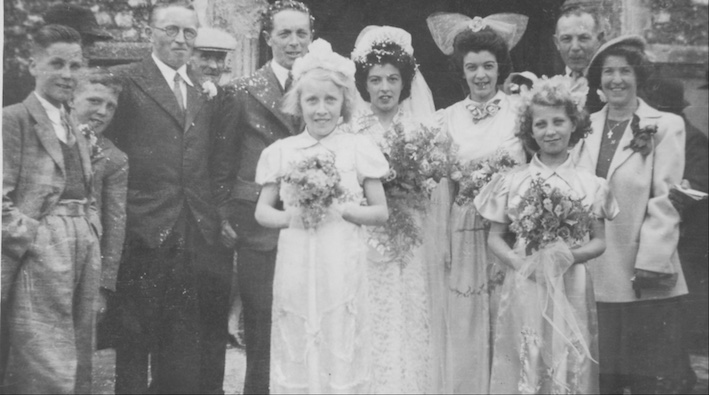 Alan & Joyce Hutson on their wedding day 2 June 1945 St Mary's Church Attleborough. Courtesy Alan Gardiner
Alan Hutson married Joyce Gardiner at St Mary's Church, Attleborough on the 2nd June, 1945.
Given that the couple had met before WWII, and Alan had been a prisoner of war during the conflict, I wonder whether this was the reason why they dispensed with the usual reading of banns and obtained a licence to marry.

Extract from the Marriage Licence. Alan Albert Hutson & Joyce Emily Gardiner. Courtesy Alan Gardiner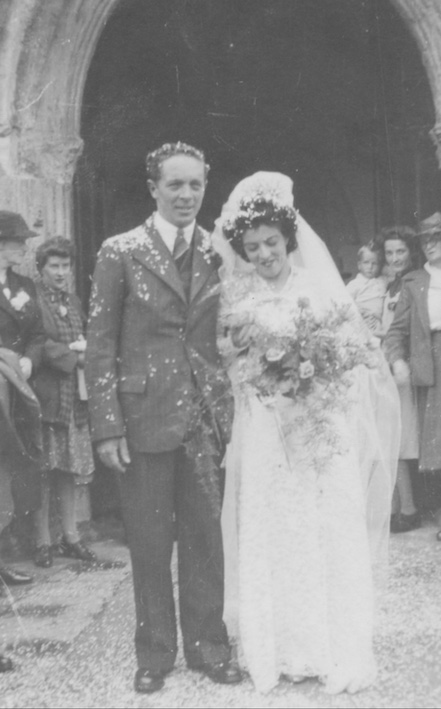 Alan & Joyce Hutson on their wedding day 2 June 1945 St Mary's Church Attleborough. Courtesy Alan Gardiner
Alan Hutson
At time of his marriage to Joyce, Alan Hutson lived in Great Ellingham.
He was born in Rockland St Peter on the 17th May 1919. Around six weeks later, Alan's parents, George and Mary Hutson, took their infant son for baptism at the parish church of Rockland St Peter.
By 1929, the Hutsons were in Great Ellingham. George and Mary Hutson purchased a double cottage in Penhill Road.
The 1939 Register captures poultry farmer George Hutson with his wife Mary and 20 year old son, Alan A Hutson, living in Penhill Road. I have no doubt that they were still living in one part of their double cottage. I believe that Alan's elder brother, Benjamin, occupied the other part of the house with his wife Dorothy.
By this time, Alan and Joyce were 'courting'.
Joyce Gardiner
Joyce was born in Shropham on the 19th February, 1920.
The 1921 census captures infant Joyce with her parents, George and Harriet Gardiner, and elder sister Kathleen living in Shropham. Joyce's father was born in Swindon but her mother, the former Harriet Elizabeth Dorothy Sanham, was born in Hockham.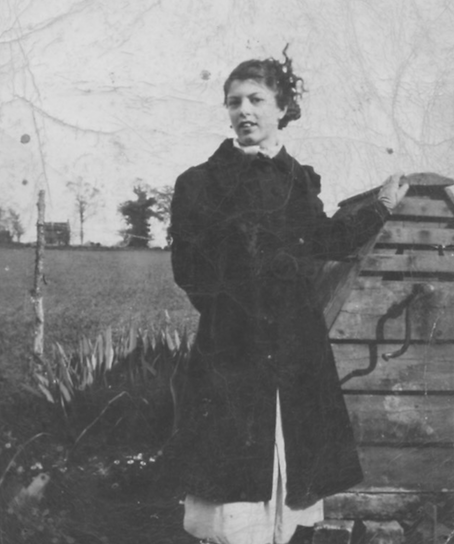 Before 1939, the Gardiner family moved to No.1 Leys Lane, Attleborough.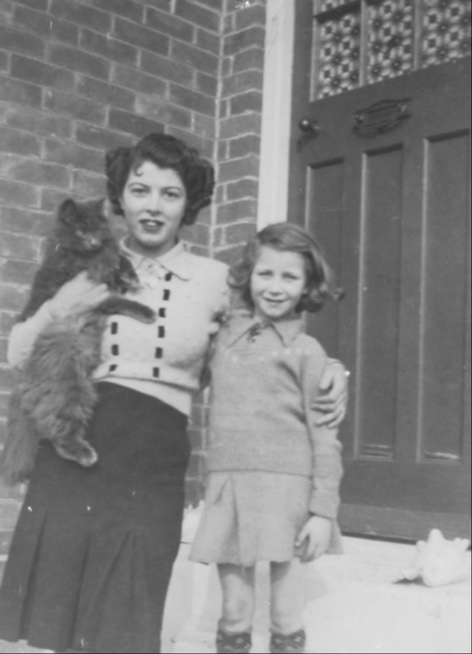 Joyce E Gardiner (left). Photograph taken 1940 whilst working at 'Llanberis'. Courtesy Alan Gardiner
However, the 1939 Register captures 19 year old Joyce Gardiner 'in service' with corn merchant Arthur Long and his wife May at 'Llanberis', London Road, Attleborough.
'Courting'
By this time, Joyce had met Alan Hutson.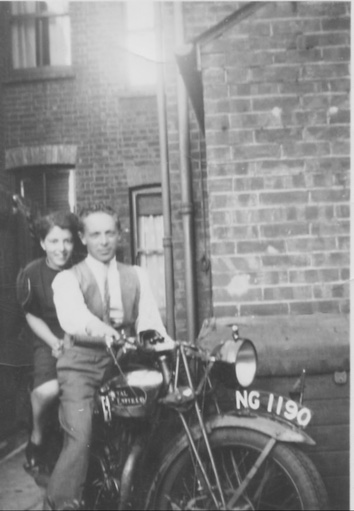 Left: Joyce Gardiner with her brother Dennis. Right: Joyce Gardiner & Alan Hutson. Courtesy Alan Gardiner
WWII
However, the outbreak of WWI separated the couple. Like many other 'sweethearts', Alan and Joyce exchanged many letters during the war years.
Royal Norfolks
Alan Hutson served with the Royal Norfolk Regiment. He and many others in his Regiment, were captured immediately on arriving in France.
He later recalled being herded into a cattle pen together with his fellow servicemen. They were convinced they were going to be executed. However, thankfully, this was not the case.
The Regiment was transported to Marienburg (Poland) to the prisoner of war camp Stalag XXB, and then for a short while at Stalag XXA.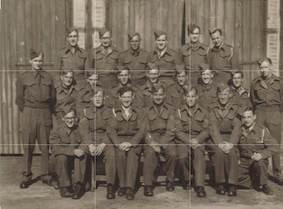 Alan Hutson thought to be third in from the left on the middle row. Courtesy Alan Gardiner
Alan also later recalled that as the Russians approached Germany towards the end of the War, he along with many others from his regiment (and other regiments), were forced to march 700 kilometres back to Germany. Tragically, many never made it to the end of the journey.
A.T.S.
Whilst Alan Hutson was serving with the Royal Norfolk Regiment, it is believed that Joyce enlisted with the Auxiliary Territorial Service. The story goes that when Joyce was stationed on Anglesey, she and the others had to man the anti aircraft guns at night!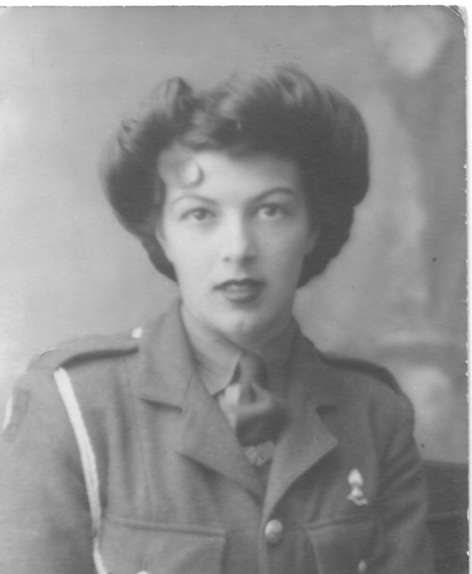 Joyce E Gardiner, later Hutson. Courtesy Alan Gardiner
Joyce was 'first and foremost' a pastry cook. She kept numerous cookery books and recipes.
One of her 'claim to fames' was that she was once the personal cook for Mary Churchill, the youngest of Winston Churchill's daughters! Joyce and Mary were in the same regiment.
No.1 Swedish Houses, Great Ellingham
After their marriage in 1945, Alan and Joyce Hutson settled in at No.1 'Swedish Houses' in Hingham Road, Great Ellingham. I do not know whether No.1 was their first 'marital' home. However, they remaining living in Hingham Road for around 8 years.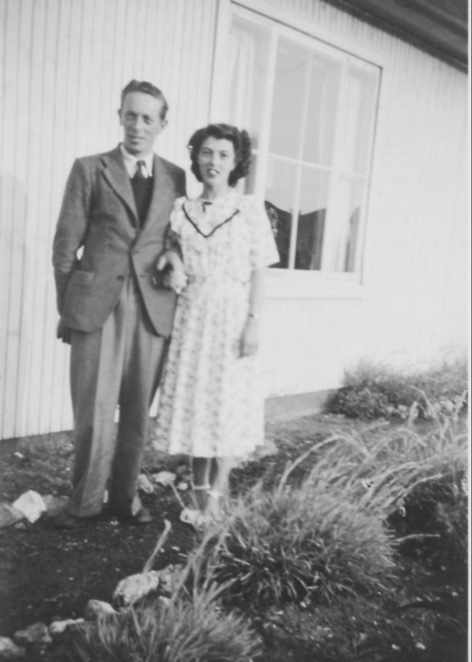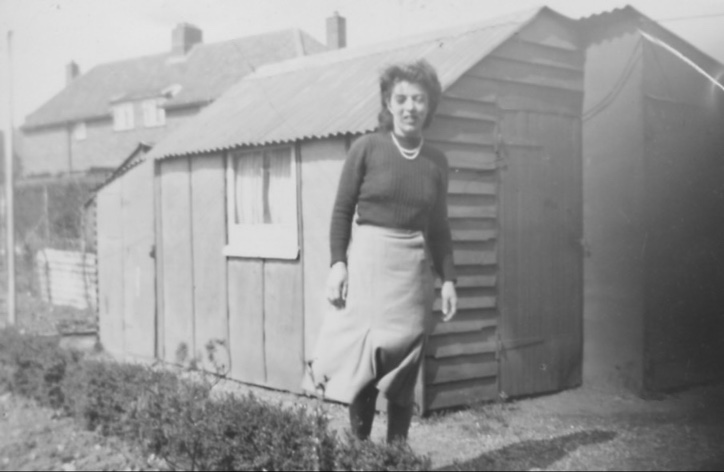 Move to 'Southview'
In 1953, Alan and Joyce purchased 'Southview' in Long Street.
On the 12th May, 1953, the couple paid a deposit of £100 direct to the seller, 'E S Sizeland'.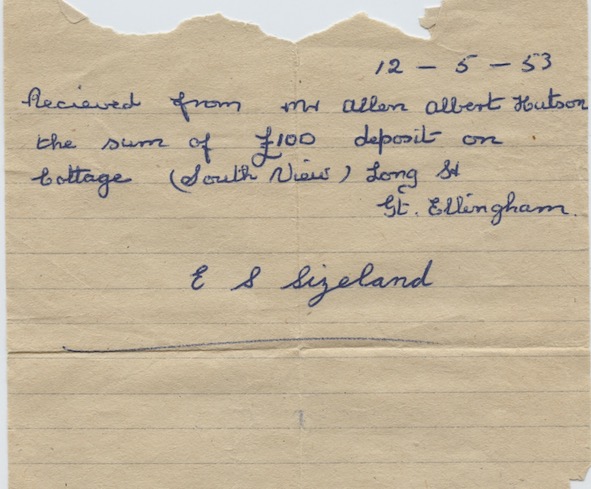 Original receipt for the £100 deposit paid by Alan & Joyce Hutson for the purchase of 'Southview'. Courtesy Alan Gardiner
Sellers
'E S Sizeland' is Eric Samuel Sizeland.
'Southview' was the home of his parents, Samuel and Rebecca Sizeland.
The 1939 Register captures 70 year old Samuel Sizeland and his 73 year old wife Rebecca in Long Street. With them is 9 year old Joseph A Chapman who is attending school. I have no doubt that the Sizelands were living at Southview.
Samuel Sizeland died in the autumn of 1949.
Although his widow Rebecca survived Samuel for a little over 5 years until her death in 1955, Rebecca Sizeland probably moved out of 'Southview' well before her death.
Even though her son provided a receipt to the Hutsons for the deposit on 'Southview', it was Rebecca Sizeland who sold 'Southview' to Alan and Joyce Hutson.
Completion of Purchase
Alan and Joyce paid Rebecca Sizeland a total of £600 for 'Southview'.
Simultaneous to the completion of their purchase, Alan and Joyce took out a mortgage for £200 with the Trustees of the Loyal Amicable Lodge M U I O O F.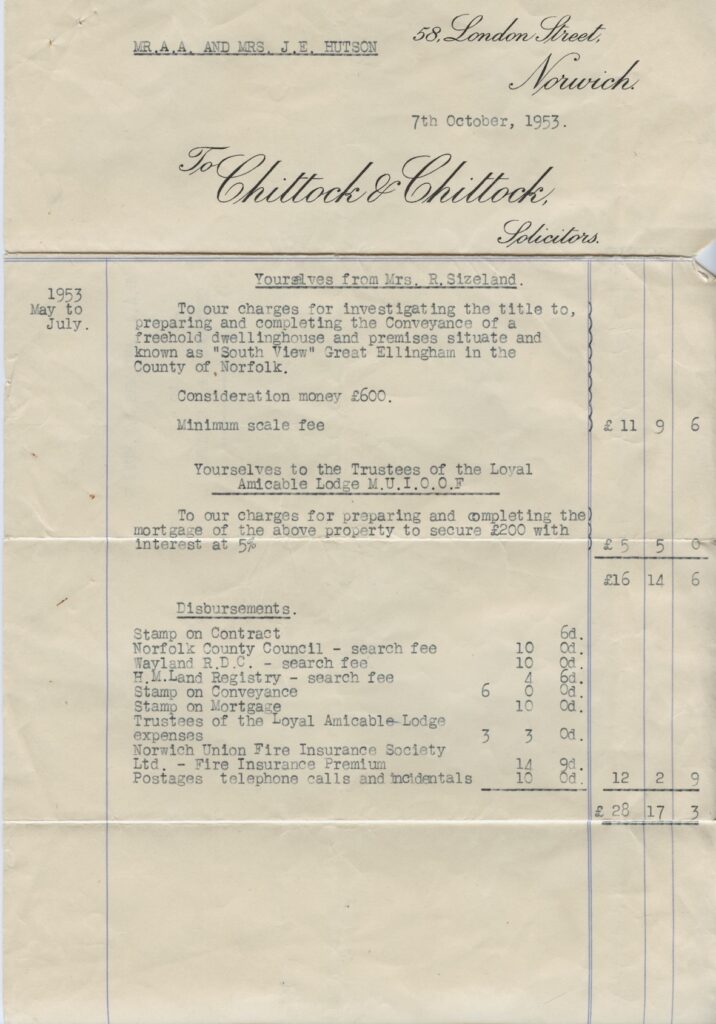 1953 Solicitors' invoice to Alan & Joyce Hutson in relation to their purchase of 'Southview'. Courtesy Alan Gardiner
The couple moved into the 'Southview' cottage in July 1953.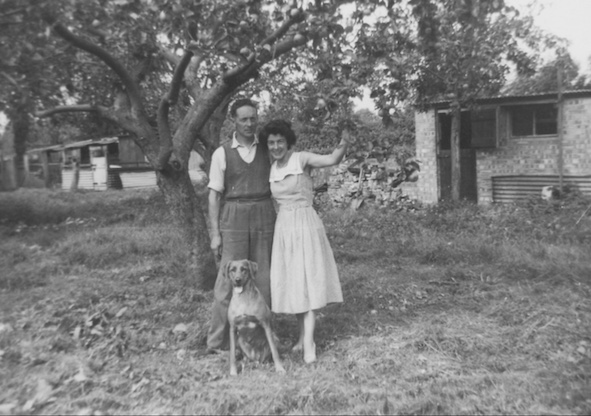 Early in the following year, Alan and Joyce raised a further £200 on the mortgage and, together with an improvement grant from the Wayland Rural District Council, they were able to extend and make improvements to their home.
The Hutsons put a two-story extension on the western side of the original cottage. The extension was higher than the original cottage – as can be see in the photograph above.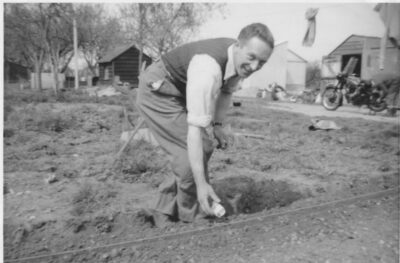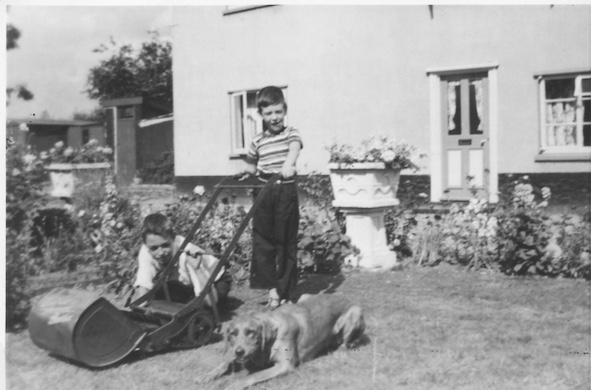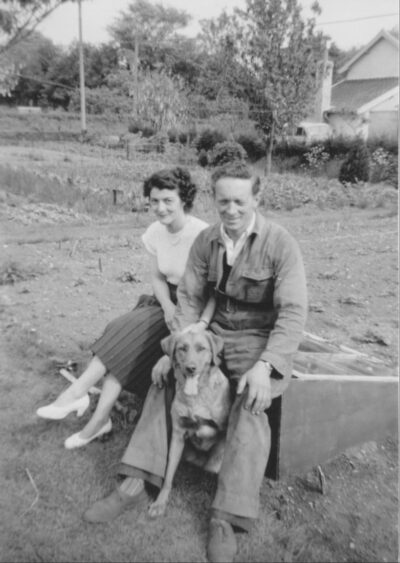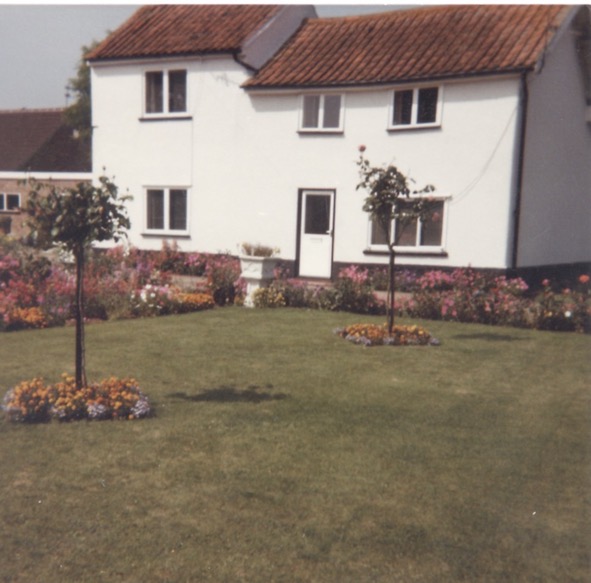 The Crown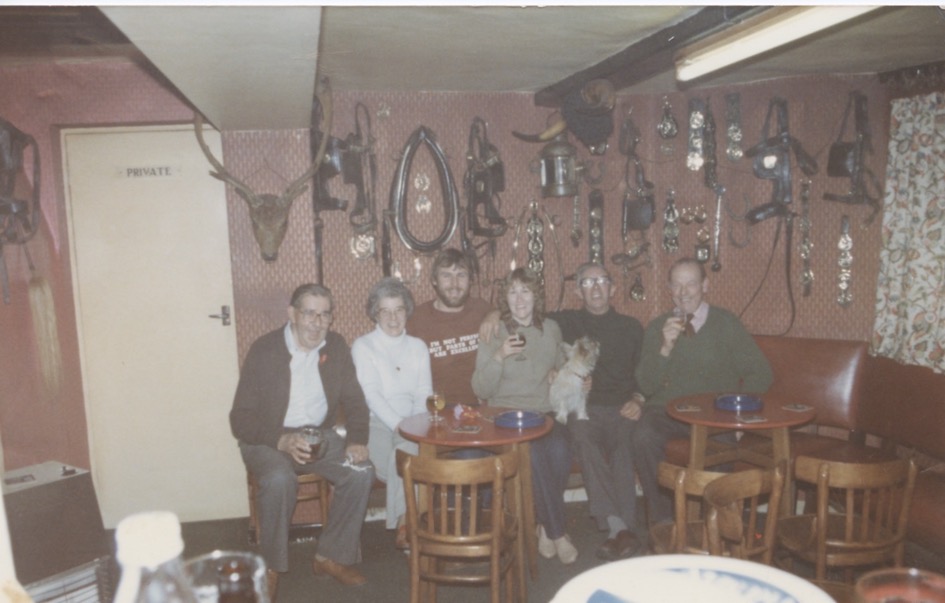 1982 at The Crown. 'Alf, Joyce Hutson, Wayne, Jenny, Alan, Dick'.
Photograph courtesy Alan Gardiner
For several years, Joyce Hutson 'pulled' pints at the Crown.
Deaths of Alan and Joyce
Alan Albert Hutson of 'Southview' died in January 2004 at the age of 84.
Joyce survived Alan by just over 8 years. She died aged 92 on the 6th May 2012.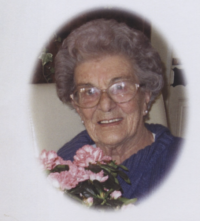 Joyce Emily Hutson née Gardiner 1920-2014. Courtesy Alan Gardiner
The end of 'Southview'
Following the death of Joyce Hutson, and after standing in Long Street for some 150 years, 'Southview' was sold and demolished to make way for a new dwelling.
Amended/updated 17 June 2023
Sources:
All photographs and images courtesy of Alan Gardiner, a nephew of Joyce and Alan Hutson.
Thanks also to Alan for the family information
Rockland St Peter Parish Registers. Norfolk Record Office PD 336. Transcription of Baptisms viewed via Norfolk Family History Society
Great Ellingham Parish Registers. Norfolk Record Office PD 609. Also available via www.ancestry.co.uk
1939 England & Wales Register. The National Archives; Kew, London, England; 1939 Register; Reference: Rg 101/6590h and Rg 101/6590c and Rg 101/6590h. Ancestry.com. 1939 England and Wales Register [database on-line]. Lehi, UT, USA: Ancestry.com Operations, Inc., 2018.
1921 census. Index only accessed via https://www.findmypast.co.uk