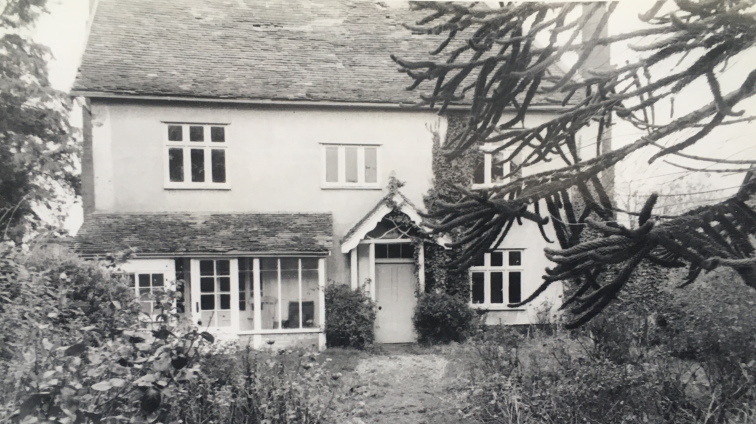 Bury Hall, Great Ellingham. Courtesy of Emma Wilson
Towards the end of 1897, and, having fell into some disgrace, 38 year old Ernest Edwin Rushbrooke packed up the family's belongings at Bury Hall, Great Ellingham, and headed off with his wife, six children and members of his wife's family to New Zealand to begin a new life.
Although he left behind the shame resulting from his misconduct, his pregnant sister-in-law 35 year old Alice Wright (with whom Ernest had had a liaison), was part of the Rushbrooke/Wright family embarking on the journey to New Zealand.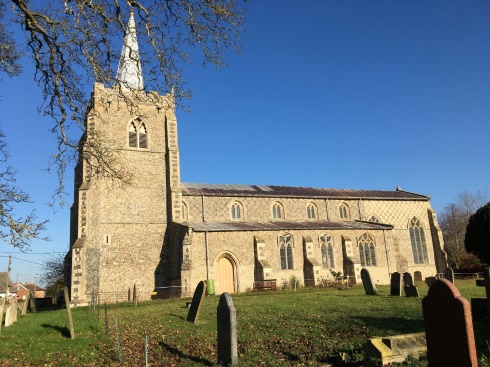 Great Ellingham Church
Marriage
Thirteen years earlier, 26 year old farmer Ernest Edwin Rushbrooke married Great Ellingham born Ellen Sarah Wright, also 26, at St James's Church, Great Ellingham. Ernest and Ellen were both from farming families. One of the witnesses to the marriage was Ellen's sister, Alice Mary Wright.
The daughter of George Samuel and Mary Ann Wright, Ellen was born around 1858, and brought up in Great Ellingham.
Ernest Rushbrooke's Early Life
Ernest Rushbrooke was born on the 10th February, 1859 in Scoulton – possibly at Mere Farm, where the 1861 census captures two year old Ernest with his 40 year old widowed father, Alban, and his three year old brother, also named Alban. The family had five servants: a housekeeper, dairy maid, groom, nurse maid and cow boy.
No doubt, the Rushbrooke family were still reeling from the death at the age of 24, of Berthalina Rushbrooke who had died in childbirth on the 7th January, 1860. I cannot find a corresponding registration of a birth (or death) of a child of Berthalina and Alban Rushbrooke for that period.
The 1861 census reveals that Alban Rushbrooke was a substantial farmer. He farmed some 620 acres and employed 24 labourers, 9 boys and two women.
At the age of 54, widower Alban Rushbrooke married 21 year old Elvina Browne in 1874. The 1881 census captures the Rushbrooke family still living in Scoulton, although I am unsure whether the family are still at Mere Farm. Alban Rushbrooke is now aged 60, his young wife Elvina and his son Ernest are both in their twenties. Alban and Elvina now have four young children.
From Scoulton to Great Ellingham
Within a few years, Ernest Rushbrooke had left Scoulton and moved to Great Ellingham. At the time of his marriage to Ellen Wright, Ernest was already living in Great Ellingham.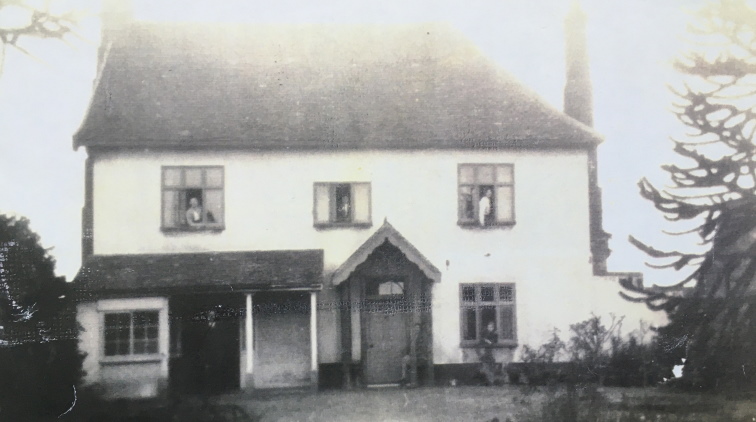 Bury Hall, Great Ellingham. Courtesy of Emma Wilson
Following their marriage in 1884, Ernest and Ellen Rushbrooke moved into Bury Hall, which was their first home. Six of their children were born in Bury Hall: Alban George in 1885, Ernest Edwin 1886, Alice Mary 1888, Bertha Louise 1890, Thomas Allen (Alan) in 1892 and Phyllis in 1896.
Just six years before the family 'upped sticks' and headed to New Zealand, the 1891 census finds Ernest and Ellen with four children at Bury Hall together with Ellen's sister, Alice Wright, described as a Mother's Help'. The household also includes 17 year old Elizabeth Groom, described as a general domestic servant, and visitors 27 year old Louisa Wright (another sister of Ellen) and 6 year old Norah Roberts.
Soon after the Rushbrook/Wright family arrived in New Zealand, Ellen Rushbrooke's sister Alice gave birth to a daughter. The child was brought up by Ernest and Ellen, who also went on to have another child of their own.
You can find more information about the Rushbrooke family here
Sources:
1861 census RG9/1238/49
1881 census RG11/1975/41
1891 census RG12/1549/80
GRO Index. https://www.gro.gov.uk and FreeBMD website https://www.freebmd.org.uk/cgi/information.pl?cite=9Tu6syJm86xZL5Jw8S1BuQ&scan=1 Accessed 09.07.2020
https://www.freebmd.org.uk/cgi/information.pl?cite=Xs21hs7EadLE25nU%2F6F5AQ&scan=1 Accessed 09.07.2020
Transcript of Scoulton Memorial Inscriptions, 1440 to 1977. Nofolk Family History Society. https://www.norfolkfhs.org.uk/ accessed 09.07.2020
Great Ellingham Parish Registers. Norfolk Record Office PD/609.
Also available at FamilySearch.org https://www.familysearch.org/search/image/index?owc=4J8C-CB7%3A29627201%3Fcc%3D1416598
Scoulton Parish Registers. Norfolk Record Office. PD/366. Baptisms 1813-1880 also availale at Tinstaafl Transcripts http://tinstaafl.co.uk/nbp/index.htm Accessed 09.07.2020
1999 correspondence M.Rusbrooke. Bury Hall Deeds & Documents Collection. Emma Wilson