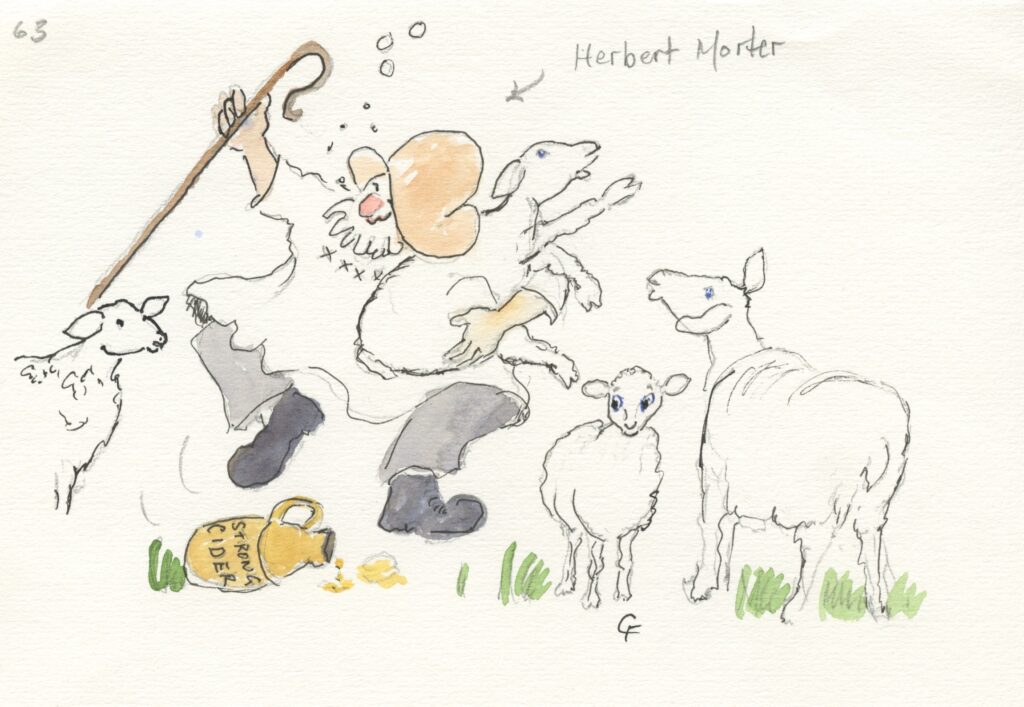 Illustration by Christine Fuller
Court Appearance
Herbert Morter, a shepherd, of Great Ellingham appeared before the Magistrates at East Harling at the beginning of October, 1908.
Herbert was charged with being drunk and disorderly on the 5th October. He was convicted and fined the sum of of fourteen shillings, which included the penalty and costs. If Herbert defaulted on the payment, he would serve 10 days imprisonment.
1901
The 1901 census captures 15 year old Herbert Morter with his 46 year old mother, Emma, and siblings May aged 10, Violet 5 and Albert 3 living in Attleborough Road, Great Ellingham. Herbert's father, James, appears to be elsewhere on the night the census was taken.
1911
Ten years later, the 1911 census captures James and Emma Morter in Swamp Lane with their 13 year old son Albert. I have not, as yet, been able to find Herbert on the 1911 census.
Sources:
Diss Express 9th October, 1908. Viewed via British Newspaper Archive https://www.britishnewspaperarchive.co.uk 11 December 2020
1901 census RG13/1867/81
1911 census RG14/11473/154