The Breckles Deanery and District Magazine of October 1921, reported that the annual meeting of the 'Men's Club' was held on September 19th at Great Ellingham.
The Club would re-open on October 3rd and would be open on Mondays, Tuesdays, Thursdays and Fridays. It was hoped that there would be an increase in membership for the coming season.
Four members of the ex-service men were elected on the Committee and it was reported that "the funds from the United Services grant of £17 will be devoted to improvements in the Club." A small billiard table had been acquired.
The Working Men's Social Club 1904 to 1937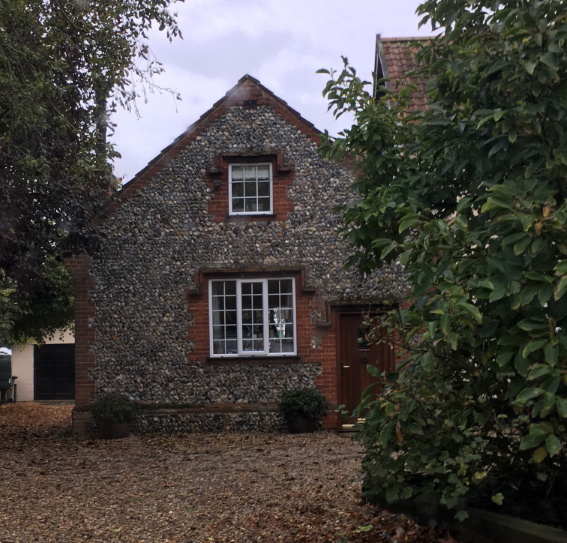 Formerly the National School built in 1865. Later used as a Reading Room and Village Hall.
Kelly's Directory of 1904 states that in Great Ellingham The Working Men's Social Club is held in the Old National School. The Hon. Secretary was Mr John Field, the Headmaster of the Board School. However I do not know when the Club was originally formed.
Kelly's of 1925 also mentions The Working Men's Social Club which met in the parish room at Great Ellingham. Arthur H. Breeds was the Hon. Secretary.
The Club was still in existence in 1937 with the Reverend R.M. Boys M.A. the Hon. Secretary.
Sources:
Breckles Deanery and District Magazine October 1921 viewed at the church of All Saints, Rockland All Saints, Norfolk July 2019
Kelly's Directories 1904, 1925 and 1937