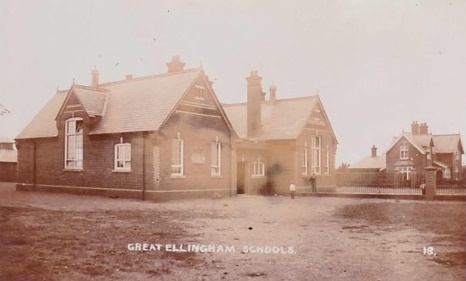 Schools Just Prior to 1896
Kelly's Directory of 1896 mentions the existence of two mixed Board schools in the village:
One erected in 1855, the former British School (in Long Street), for 80 children with an average attendance of 71. The Master (in 1896) was Mr John Field.
The other (the National School) built in 1865 at the cost of £318 for 60 children with an average attendance of 59. Miss Howlett was the Mistress of this school.
Great Ellingham Board Schools for Boys and Girls opened November 1896
Kelly's also record that new schools (Boys and Girls) to supersede the existing schools are now (in 1896) being erected. The architect was Mr H J Green of Norwich and the estimated cost was said to be £2,500. The schools are to hold 200 children. A School Board of five members was formed in June 3, 1873.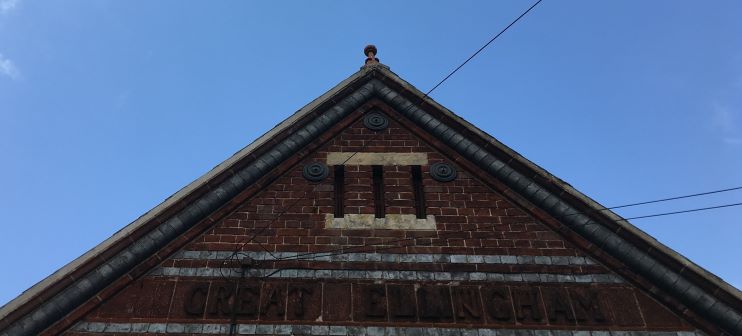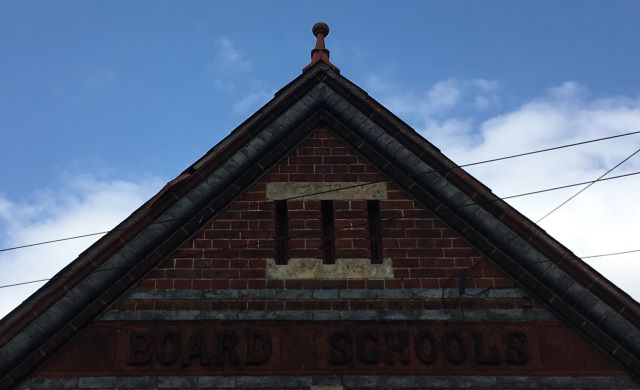 The new school buildings were opened on 23rd November 1896 with Mr John Field as Headmaster. The boys and girls were separated (even in the playground) by railings.
The event was celebrated by the presentation of buns, apples, oranges and walnuts to 127 children. Addresses were given by members of the School Board. It must have been very exciting for the villagers – particularly the children.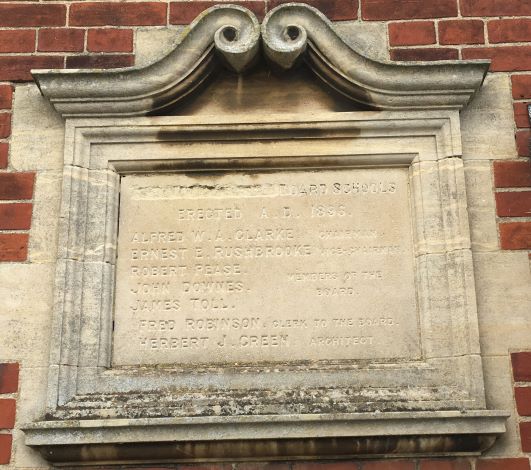 Who was John Field?
Born around 1862 in St Pancras, Middlesex, John Alfred Field with his wife Annis Sarah (born in Chelsea) and two children arrived in Great Ellingham at some point after their son John Jordan was born in Chelsea, Middlesex around 1887. Their daughter Lilian Grace was born in Great Ellingham in the April of 1889.
1891 Census
The 1891 census finds John and Annis Field with children Annis Susannah aged 5, John Jordan 4, Lilian Grace 2 and three month old Eva Belle living in a Farm House in the Long Street area.
With the family is 17 year old Susannah M Lubbock stated to be a cousin to John and a Nursery Governess. The census also confirms that John Field's occupation is Schoolmaster and Annis a Schoolmistress.
The Field family would have been the first occupants of The Board School House in Hingham Road. I assume that the family would have moved into the School House around the time the new Board Schools were opened in 1896.
Six Further Children
In the ten years from the census of 1891, John and Annis Field welcomed six further children: Alfred Harold 1892, George 1894, Dorothy Stella 1896, John Arthur Jubilee 1897, Charles Joseph Valentine 1899 and Frank Victor Roberts 1900. Sadly during this period they buried John Jordan in the August of 1893 (aged 6) and George in 1894. At the end of August 1904, John and Annis also buried their son John Arthur Jubilee aged 6 years.
1911 Census
The 1911 census reveals the Field family still living at the School House. The School House comprised 6 rooms (excluding any bathroom or closet).
John Field (now aged 48) is described as Schoolmaster (Head) employed by the County Council. His wife and two of his daughters are also employed by the County Council. Wife Annis (now aged 49) is an Assistant Teacher with Lilian Grace (aged 22) described as Schoolmistress (Head). 20 year old Eva Belle is also an Assistant Teacher.
Corrie Blossom Field whom I believe to be the youngest child of John and Annis Field was born in the May of 1902. The census also confirms that John and Annis had completed 26 years of marriage and that they had had 12 children – four of whom had died.
John Field's Father John Field and Step-mother Susan
The Great Ellingham Burial Register reveals an entry for John Field aged 83 years buried on 27th November, 1910. Given that I cannot find any other Field families in the village during this period, I think it likely that John Field is related to John and Annis Field – most likely John's father. The 1911 census shows 61 year old widow Susan Field stated to be the step-mother of John Field with the Field family at the School House.
Village Life
During their time in Great Ellingham, the Field family participated in village life. The Norwich Mercury of 3 December 1904 refers to the Cricket Club's annual tea and social evening held in the school. John Field and his daughter Lilian took part in providing the evening entertainment of music and song.
John Alfred Field resigned as Headmaster of Great Ellingham school in 1925 after 36 years service. He was succeeded by Robert Fordham.
Sources:
Great Ellingham County Primary School Centenary 1896-1996 Complied by J E Watts
1891 census RG12/1549/70
1901 census RG13/1867/73
1911 census RG14/11473/24
Great Ellingham Parish Registers NRO PD/609
Norwich Mercury 3 December 1904
Kellys Directory 1896
Postcard – Christine Bell