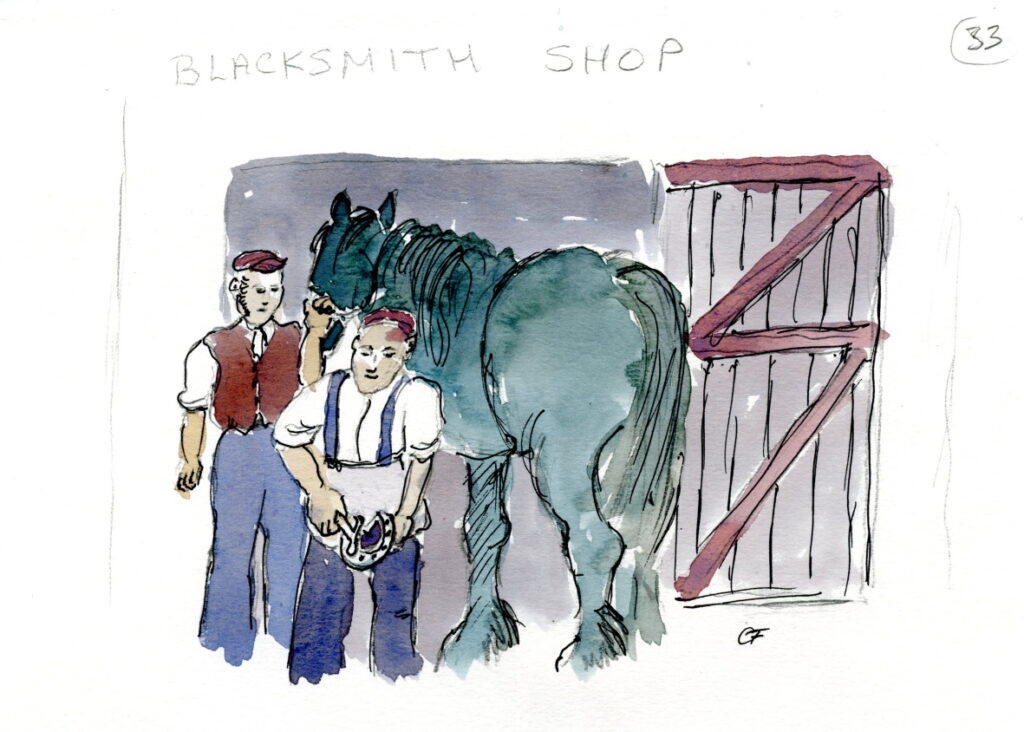 Illustration by Christine Fuller
A notice for the sale of a dwelling with Blacksmith's shop in full trade appeared on page 3 of the Norfolk Chronicle dated 7 July 1787.
The premises included yards, gardens and about five acres of land which was occupied by John Steel "and others". The notice stated that the premises were in a "good situation" and that the rents payable by the occupants amounted to £10 10s per annum.
A purchaser was advised that the greatest part of the purchase money could be secured on the premises.
A John Steel son of John & Sarah Steel was baptised in Great Ellingham parish church on April 6th, 1760. However, the John Steel mentioned in the above notice may have been John Steel Senior or his son John.
Sources:
Norfolk Chronicle dated 7 July 1787
Great Ellingham Parish Registers Norfolk Record Office PD/609. Also available at FamilySearch.org https://www.familysearch.org/search/image/index?owc=4J8C-CB7%3A29627201%3Fcc%3D1416598