The Trustees of the Great Ellingham Fuel Allotment Charity placed a notice in the Norfolk Chronicle of 13th July 1878. The notice invited tenders for the supply for 50 tons of household coal to be delivered at the Coal House in the parish on or before the 1st November 1878.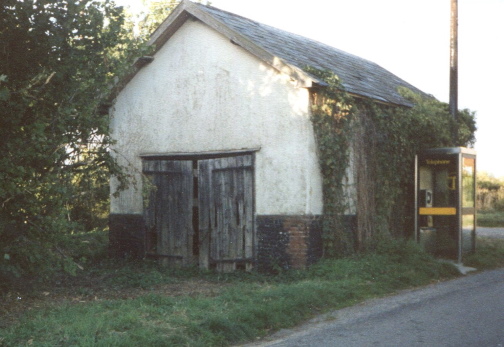 The Coal House which once stood at the northern end of Long Street
Tenders were to be sent by 24th July to Mr H Colman and Mr G S Wright, the Trustees and Churchwardens of the Parish of Great Ellingham. The Tenders would then be laid before a meeting of the Trustees which would be held the following day. The Trustees also made it clear that they would not bind themselves to accept the lowest of any tender.
Who were the Trustees and Churchwardens mentioned?
George Samuel Wright
The 1871 census captures 44 year old George Samuel Wright living at Bush Green. Born in Gateley, George Wright is described as a farmer of 96 acres and an employer of three men and one boy. With George is his 49 year old wife Mary Ann and six children: George James aged 4, Ellen Sarah 13, Elizabeth Barnard 11, Alice Mary 9, Louisa 7 and Sarah Barnard 5. The family have a 17 year old servant, Mary Ann Simmons.
Henry Colman
The same census finds 49 year old Henry Colman at Haugh Farm (Low Common/Bush Green area). A farmer of 298 acres, Henry Colman was born in nearby Rockland St Peter. He employed 11 labourers. With Henry is his 43 year old wife Sarah Knights Colman, his widowed mother, 70 year old Deborah Jary, his nephew 13 year old Edward Colman Jary and two servants – 17 year old domestic servant Sarah Ann Peary (?) and 12 year old William Clark.
Sources:
Norfolk Chronicle & Norwich Gazette 13th July 1878
1871 census RG10/1841/95, RG10/141/94