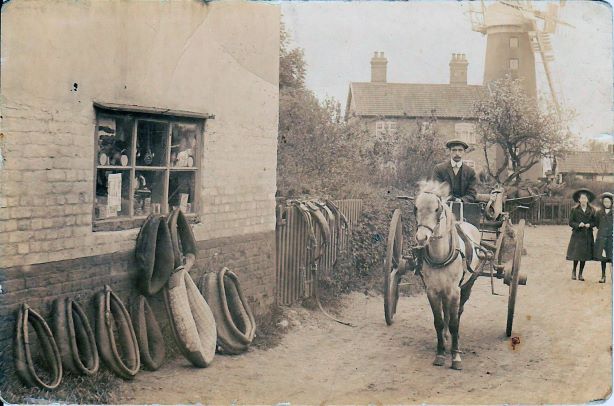 Salter Simpson & Sons of Attleborough and Bury St Edmunds inserted a notice in the edition of the Eastern Daily Press of May 15th, 1902 of the sale by Auction of property in Great Ellingham.
The Auction would be held at the Royal Hotel, Attleborough on Thursday, 15th May 1902. The Seller of the property was Mr Samuel Le Grice.
The property was described as "A well-built freehold brick tower windmill with five floors and basement driving two pairs of 4ft French Burr Stones". Also included was a dwelling house, bake house, stable, hay house, granary and other buildings as well as a cottage with approximately an acre of pasture land.
In additon, two enclosures amounting to seven acres and four perch of arable land would be included.
The Auctioneer advised that the whole of the property and land would be first offered together but that, if necessary, the two enclosures of arable land would be sold separately.
Source:
Eastern Daily Press May 15th, 1902