Mr T Leeder of 7 Mincing Lane, London inserted a notice in the edition of the Norfolk News dated the 3rd July, 1875 inviting Tenders for the erection of two cottages, shop and premises etc. to be built at Great Ellingham, Norfolk.
Whilst the Tenders were to be sent to Mr Leeder in London, the plans and specifications were available to view at Mr Lebbell's Crown Inn in Great Ellingham.
Assuming that the work went ahead, where were the cottages, shop and premises built?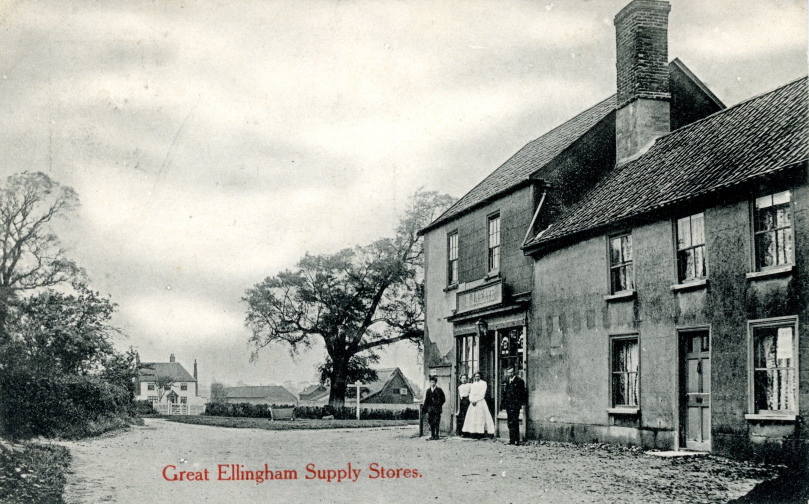 I wonder whether the shop and premises were the Supply Stores later occupied by Mr Herbert J Neave, and the two cottages were the cottages just tucked in further along from the Supply Stores towards the road to Attleborough? Any ideas would be welcome via the Contact Page
Source:
Norfolk News 3rd July, 1875